Best Baby Nursery Color Schemes and Combinations for a Baby Boy or Girl's Nursery Room
We have some examples of the best baby nursery color schemes and color combinations to help you choose fabrics, wall paint and basically all of the decisions that come your way when decorating a baby's room.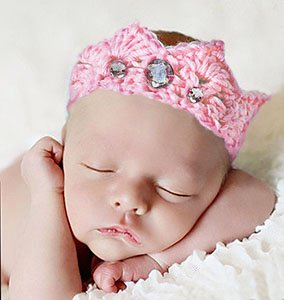 Go here
to get ideas for cute baby photo props!
Professional decorators make it their business to know the theory behind various color combinations and how they affect a baby's mood and behavior but the DIY decorator just instinctively knows what we want or need for our decorating project.
On this page you will find the most popular nursery color combinations with pictures of nurseries decorated in these colors. These photos are sent in by parents who not only decorated the rooms but who have shared the names of the wall paint colors, resources for the fabric and bedding and step-by-step instructions for many DIY painting, sewing and craft projects.
Ideas for Attractive Nursery Color Schemes for a Baby Boy or Baby Girl's Room
Browse through our gallery of pictures and take note of your favorite nursery colors or themes that could hold the key to your nursery decorating project.
Here's a partial listing of some popular color schemes:
YELLOW NURSERY IDEAS
PINK NURSERY IDEAS
BROWN NURSERY IDEAS
BABY BLUE NURSERY IDEAS
BLACK NURSERY IDEAS
GREEN NURSERY IDEAS
POPULAR COLORS
WHITE NURSERY PICTURES and DECOR
Once you have a basic color palette in mind, start shopping for baby bedding. To choose a nursery paint color, you might take a pillow or only the crib quilt with your to the paint store to get a good color match.
With the wall paint color and nursery bedding set in hand, you now have a plan for colors to use in decorating the rest of the baby's nursery. It will now be easy to designate what colors to use in accent pieces that can be displayed throughout the baby's room.
Is the background of the fabric a neutral shade with an overlay or printed pattern of characters, flowers or other colorful prints? One piece of decorating advice that I hear professional decorators repeat time and time again is to repeat the color schemes from an inspiration piece of fabric which in this case would be your baby crib comforter or baby duvet cover.
There are lots of excellent decorating tips and suggestions for the very best nursery color schemes for a baby's first room and many good articles and recommendations for books that you can read on the subject. Choosing the best color schemes for your baby fabrics, baby nursery color schemes and patterns and combining them successfully with the other elements of the room and crib decorations for a baby boy's nursery or baby girl's room can be a process of trial and error, but it can also be fun! Let me know if there are bold and unusual combinations that work for you and please remember to share your pictures!