Precious Pink and Brown Nursery Pictures with Decorating Ideas for a Baby Girl Nursery Room
Welcome to our pink and brown nursery pictures gallery. I wish that I could take credit for the adorable pink and brown nursery ideas that you see in these photos. But the examples that you see here were shared by DIY moms who each took decorating their baby's room very seriously.


GUESS what is one of the most highly rated item for babies EVER........
that costs less than $20
And I have to brag on them, because they really went all out and did some amazing work. The way our baby nursery picture gallery works is that for each thumbnail pic there may be as many as three more full size images offering different views of the room.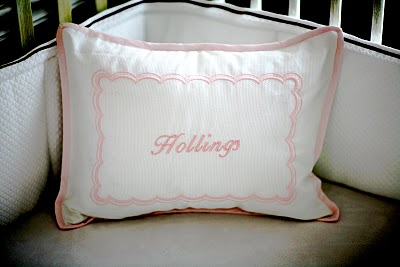 Pink, White and Chocolate Brown Nursery Design
Hollings' mom is a professional photographer, her dad is a building contractor. The talented couple has decorated an elegant pink, white and chocolate brown nursery for their daughter and shared some amazing pictures of the project; take a look!
This popular nursery color scheme can be modern, vintage or a combination of the two as is the case in this room.
One item such as a vintage mirror or a silver brush and comb set on the dresser can add a timeless feel to the rooms' décor.
Visit a thrift store or a flea market if there are no family heirlooms at your disposal.



MORE! CUSTOM PINK and BROWN BABY NURSERIES

Pink and Brown Butterfly Nursery

Pink and Brown Princess Nursery

PINK AND BROWN NURSERY DECOR
Just follow the link under each pic and you will find not only more pictures of beautifully decorated nurseries for baby girls in pink and chocolate brown but instructions on wall painting techniques, resources for baby bedding and recommendations for the best pink or brown nursery wall paint color.
My advice is to take a peek at each and every one of the baby's nursery pictures to determine what is the best nursery theme or design for your personal needs. Pay special attention to the details of your favorite photo especially the paint, fabric and wall painting techniques that give each its own unique one-of-a-kind look. Even if you believe that you know all there is to know and that you've seen every baby girl's pink and brown nursery picture, theme and design that you could ever want to see, I'm sure that you will find something unique and "OH SO CUTE" in this gallery filled with creative nursery decorating ideas for baby girls.
When pink and brown nurseries first came on the scene, the focus was on modern pink and brown nursery bedding alone. Perhaps since the idea of decorating with the color brown in a baby girl's room was fresh, the fabric designers thought that moms who chose this color would prefer a contemporary pattern to go with their "cutting edge" color scheme.
After some of the newness wore off, everybody relaxed and started to explore other possibilities. As you can see from the pink and brown nursery pictures on this page, natural themes began to emerge. Pink and brown wall decor in the form of everything from dainty birds to floral decals started to demand attention. To be clear, flowers and nature themes didn't displace bold stripes and polka dots but to this day I see more and more nursery themes designed to feature these colors.
PINK AND BROWN NURSERY DECORATING IDEAS
As the old saying goes, a picture is worth a thousand words and in this case I believe that the pink and brown nursery pictures in our gallery have at least that many (or more?) baby girl decorating ideas. Please enjoy them, vote for them if they are entered in our baby pictures contest and by all means come back for a visit to Unique Baby Gear Ideas and share pics of your project's design when you're done.