Pictures for a Nursery Room and DIY Baby Nursery Wall Art
On this page you will find wall art and pictures for a nursery that are sure to enhance any decorating project no matter what style of decor or theme that's been chosen.  The baby's nursery can't be completed without framed pictures and artwork decorating the walls.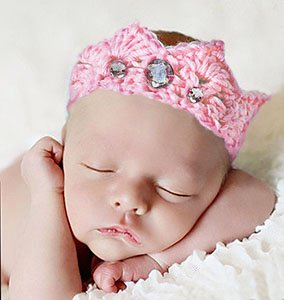 Go here
to get ideas for cute baby photo props!
Even the most tasteful furniture, floor coverings and window treatments merely provide a background for the wall art, posters and prints attractively arranged on the freshly painted walls.
It stands to reason that when a newborn is surrounded with lively, educational pictures for a nursery that they will have wonderful memories of the room where they spent the first years of their life. Plus, experts agree that infants have the ability to make out images that feature bold contrasts very early making it even more important to carefully choose the best wall art for a nursery with information in mind so baby can enjoy the display!
Disney Art for Baby's Nursery
BEATRIX POTTER WALL ART
NURSERY RHYMES POSTERS
WINNIE THE POOH ART for the NURSERY
Cute Pictures for a Nursery
This is not to say that all framed art prints should provoke a spiritual journey into our inner souls in order to be attractive or decorate the walls effectively where we live, laugh and love each other and our kids. Wall art for kids can be outrageously funny or light up the bedroom with color and designs.
FUNNY PICTURES
Children love to laugh at animals like monkeys, cats and dogs so why not pick up some free, downloadable graphics and images online and frame them? Kids couldn't care less if their wall art is a numbered print or a page torn from a coloring book so long as it is cute, colorful and funny! If you are looking for free pictures for a nursery that are funny, cut out some colorful cartoons from the comic strips in the newspaper, mat them, frame them and VOILA! You have free nursery wal art. What a cool resource for some free Disney art prints, a funny cat theme or a super hero bedroom. A gallery of vintage cartoon strips that you may have cut from the Sunday newspaper when you were a child may be right at home on your kid's bedroom wall. Pick up some cheap, black document frames at the discount store and use acid free framing supplies to protect the old newspaper clippings. Place your arrangement in a spot on the bedroom wall where the sun won't fade your collection!
FREE PICTURES
If you don't want to lay out a bundle of money for expensive, collectible art prints, here are some tips for locating
FREE
(or very
CHEAP
nursery wall art) that can be framed and used as part of your wall decorations.
Visit the local thrift store and look for magazines with vintage advertisements or damaged books with beautiful plates suitable for framing. Also:

Flower seed advertisements would look lovely framed for a sun room or informal sitting room
Plates from a book filled with Audubon's water color bird drawings would look stunning in the den
Check the dumpster behind your local movie theater for one sheets (modern movie posters) for the latest Sci-fi or animated children's Disney movie for the collectible vintage movie poster of the future.
Old fashion photographs from movie magazines picturing Glamorous celebrities and movie stars of the past would be excellent near a lady's dressing table in the boudoir or on the wall of her powder room

Please visit us again soon to find more pictures for a nursery and to learn how to display nursery wall art from pictures of nurseries shared by parents that visit our website.