Baby Diaper Bag Ideas and Recommendations for Modern Moms and Dads
We have the information to help you find the best baby diaper bag for your needs.  We have a checklist as well as information that will assist you in determining which bag is best for your needs.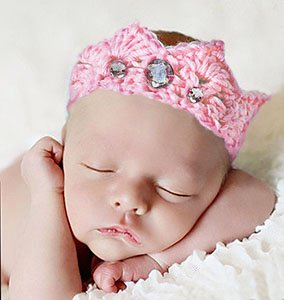 Go here
to get ideas for cute baby photo props!
There are styles that dads don't mind carrying for you and if you are a new mom, you know how nice it is to have a willing helper to carry the necessities for an outing.
There are styles similar to the latest in designer handbags but you should know whether or not they provide the convenience and storage as a plain Jane diaper bag? Many have just as many zippered pockets, leak proof compartments and other features but which ones do and which ones come up short; moms need to know before they buy!
Do your homework, read some
baby bag consumer reviews
and get ready to be noticed for being the hippest mom with the most fashionable baby bags in town!
Take each diaper bag on a trial run, think about it, what do you need to pack in your tote besides diapers? For short trips, I like a baby bag with room for:
A spray bottle of water for cleanups
Wipes
Diapers
Bottles for Baby and Water for ME
Snacks
Extra Clothing for Baby and for ME!
For camping and hiking trips or trips of an extended nature you need to make a
baby bag essentials checklist
to be sure that you pack any weather, emergencies or any special circumstances that could come your way.
BAGS FOR TWINS
If you are the lucky mom of twins, you will need a really unique and yes,
LARGE or OVERSIZED
baby bag. My friends with twin boys have recommmended the backpack style baby bags from One Step Ahead. This works and looks great for boys, but it just may not be as "cute" as you would like for a baby girl, so I would recommend (the drawback, it's blue and doesn't come in prissy baby girl pink) the Fleurville Mothership in Blue Chocolate! It's trendy, goes with lots of stuff and has TONS of room.
Some other choices for heavy packers or for long trips or vacations might be the Skip Hop Duo Double, the Silver Line Fling or something from Caden Lane.
The Skip Hop Duo Double is roomy is designed for organization and, if you should have a need to pack a lot, this diaper bag can handle the load. Both bags will attach to your stroller as well.
CHOICES
THINK
of what actually lives in the bottom of your purse. All right, you are now having visions of that cute little pacifier you bought wallowing in dirty receipts from the discount store and gum wrappers and car keys covered in formula. Do you need any more information to convince you that you
will
be searching for the perfect diaper bags or backpacks? I thought not.
Your budget may not allow for one of the fabulously gorgeous designer bags this month. (Start hinting NOW for Mother's day. Remember PUSHING? You deserve compensation!) That's perfectly ok, there are some more reasonably priced that are just as trendy at a discount!
I have nothing against shopping at a discount store. They have some really cute, cheap stuff and many
designer inspired or knockoff designer baby bags
! There's nothing wrong with replicas, knockoffs or fakes or designer inspired diaper bags so long as they are represented as such. If these products have fake designer logos, labels or tags on them in an attempt to deceive the consumer that's copyright infringement. However, there's nothing wrong with emulating a design OR buying a few cute items to add some variety to our purse stash at a cheap price!
The trick is to check the inventory at the baby centers and maybe a Tuesday Morning outlet store often for new arrivals. If you can be the first mom at weekly play-date to be seen with that cute pink number from your local discount store
AND
get the matching umbrella stroller...
WELL!!!
You have just scored MAJOR Cool-Mama points on the cheap!
There's a difference in a real designer bag and a cheap replica or a fake. Don't be tricked into paying full price for designer copies or fakes! If you are buying your
Coach Hampton Optic Scribble
or Signature,
Louis Vuitton Baby Changing Bags
, a
Kate Spade Newbury Bag
or that fab
Gucci baby changing bag
online, always know your vendor to be certain your purse is an authentic.
There was a time when I was totally entranced by the Louis Vuitton diaper bag that I found for a little over a thousand dollars. It was durable like a piece of fine luggage and had the style and flair one would expect from the name, but the gray fabric and the "in your face design" upon second look, left me cold. Once I saw all the vivid colors and patterns in other diaper bag lines for so much cheaper, I decided against the purchase.
If there had been more choices in colors, a matching cellphone holder,
baby bottle holder
, keychain or keyfob...I probably would have pulled the trigger and committed credit card suicide, but the dull gun metal grey, khaki and blues just made me think of a dreary, overcast winter day. At that moment I was ready for
SPRING
and the beach, not sweaters and overcoats!
There are discounts available on the real designer item from time to time. For a cheap price on a real designer bag, shop the Coach, Gucci, Kate Spade or Lous Vuitton discount outlets or end of season sales. There's no longer a need to avoid designer replicas. Many of the "fakes" are high quality look alikes. Just do your research and don't pay designer prices.
Now, which designer bag is right for
YOU
and your baby boy or girl? I find three bags are a good place to start. Hmmmm Ok, I've thought it over and you'll probably want four.
SO WHAT SHOULD I LOOK FOR?
My personal picks for spring are loaded with
STYLE, COLOR
and
DETAIL!
that have a matching stroller if at all possible. There's no reason to get a huge bag that looks like you're packing the crib mattress along with the baby bottles!
There are baby bags that are popular because they are made to coordinate with your baby's BOB jogging stroller, baby carriers or even with matching personalized baby blankets. Think of this as another facet of your wardrobe. If you are already a fan of any particular designer such as Kate Spade or maybe the classic Coach Line why not start there? Take care that you get the real thing and don't pay big bucks for a knockoff!
It's possible to get a designer look without blowing the family budget! One of my favorites is available for approx. $39.95!
Would you like to know what Little Mister or Miss Celebrity Baby is using?
Sure you would!! Celebrity designer diaper bags are just as hot as the celebrity moms that carry them! When Angelina Jolie and Brad Pitt having a baby is news at the same time you are having one you
NEED
to see what baby items they choose.
Check our Celebrity Moms section for news on all the new babies arriving in Hollywood! See if Britney Spears has mastered her car seat safety skills!
Do you see I'm going with this? Your diaper bag should look stunning with whatever gear you plan to use with it that day.
Personalize your diaper bag! My Gina Alexander diaper bag with a photo of our little girl and her puppy printed on it gets loads of compliments. How about a homemade diaper tote? With a yard of quilted fabric and some baby safe notions you're ready! Here are
free instructions to make your own baby bag
. Talk about a personalized, unique baby shower gift!
Remember, no matter how ragged and sleep deprived we may feel we've got to stay current and look sharp! We should choose all baby gear with the same care as our own clothing, nursery themes and baby's bedding and furniture.
Here are some other stylish diaper bags that we would like to add to our recommendations: