Ideas for Baby Nursery Wall Stickers
Pictures of Nurseries with Tree Decals, Jungle Animals, Baby's Name, Quotes and MORE!
We have ideas and pictures of nurseries decorated using removable wall stickers to help new parents create murals in their own nursery projects.  Vinyl decals and appliques are an inexpensive and easy way to create arrangements or enhance hand-painted murals for a very reasonable price.  Another benefit beyond price is that this easy DIY project can be over and done very quickly allowing you to move on to other projects FAST.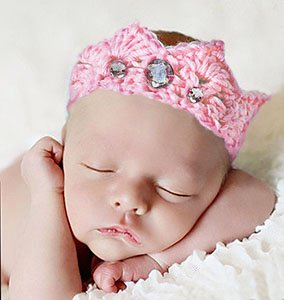 Go here
to get ideas for cute baby photo props!
In a matter of minutes you can have large wall murals in themes and designs of your choice completely installed in no time at all.
The ease of use is a wonderful feature but perhaps the best part is that decals are so cheap when compared with framed artwork and other decorations.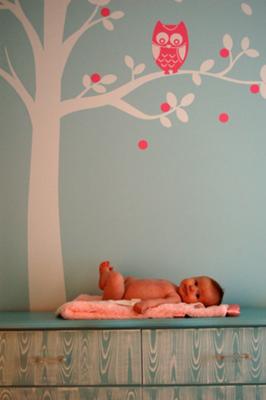 Tree Wall Decals
Decals for Girls
Decals for Boys
Miscellaneous


It's not unusual to decorate a baby's room wall for fifty dollars or less if you are lucky enough to find some discontinued wallpaper cut outs on sale at a deep discount.

Even if you pay full retail, this is one of the best, most frugal ways to dress up a kid's bedroom. When you compare the prices of removable wall stickers to other wall decorations you will quickly see the benefits of using them as your primary resource.


WHAT COMES IN A SET?
High quality vinyl wall decals usually come in a group that contains one or more large characters that will serve as your main focal point and a collection of smaller wall appliques to complete an arrangement. Occasionally, a manufacturer will market sheets of both big and small stickers and offer the giant, life size wall stickers separately. This is a good thing if you are decorating a small bedroom; you only pay for what you need. On the other hand, if the set you buy has large and small wallpaper cutouts you can use the big pieces on the wall and get creative with the small pieces as we will tell you later in our ideas.

BEST APPLICATIONS FOR NURSERY WALL STICKERS, DECALS or APPLIQUES
Everybody has their own taste in wall decor, and I can only speak from my own experience. My favorite way to use them is to carry out a particular nursery theme or in a kids'room.

You can also completely change the look of existing big murals with a few carefully placed large or small wallpaper cut outs. You can change a jungle theme into a monkey theme, a beach theme into a surfer theme and so on.

THEMES
Popular themes for could be anything from pictures of trucks or dirt bikes to a kid's favorite Disney cartoon characters. The great thing about removable wall appliques is that if your children love Spiderman one day and Spongebob the next, it's no problem to peel the stickers off the walls and give the bedroom wall a complete makeover without overtaxing your budget or your time. The nursery wall can easily be updated as your child grows and his or her interests change. In fact, you can record your child's height on a toddler growth that sticks right to the wall just like your removable vinyl decals.

It's so simple and so much fun to decorate with large wallpaper cut outs and stickers and the margin of error is virtually zero. If you don't like where you hang them the first time, peel them off and stick them in another location. That's the beauty of removable wall decals; you can rearrange them twice a day if you feel like it.

Please visit our gallery of nursery photos to find more creative ways to use wallpaper, decals and stickers to decorate your kids' walls.



When you click on links to various merchants on this site and make a purchase, this can result in this site earning a commission. Affiliate programs and affiliations include, but are not limited to, the eBay Partner Network such as the ones to your left on this page and others. Please see our Affiliate Disclosure page for more information. More UBGI:

Rss Feed

|

Facebook

|

Twitter