Tips for Camping With a Baby - A Checklist of Useful Baby Gear
Shopping for the best baby gear and equipment for camping and other outdoors activities is often no more complicated than surfing online and comparing lightweight items and finding discount pricing. Those who are completely comfortable with the outdoors and have camped all their lives probably have their own ideas about what clothing, supplies and camping gear should be included on the list of essentials necessary to prepare for the family camping trip.




Whether the family and baby will be sleeping in a tent or traveling in a fine motor home, camping with an infant is a challenge under the best of circumstances. The well prepared camper knows to be prepared for any danger or health situation that Mother Nature sends your way.
Babies have been on board for so many lengthy historical migrations. Unlike in the days of the covered wagon, there are some helpful portable items we can add to our essential baby travel gear and hiking equipment like Kelty baby backpack carriers, portable baby seats and travel swings that are worth their weight in gold . Modern travel systems may make even the most rustic tent camping vacations safer and more comfortable for an infant.
| | | |
| --- | --- | --- |
| | | |
If you happen to be the parent of twins there are now duo baby travel systems.
I'll start with the most expensive piece of
baby camping gear and equipment
that will make the biggest difference in your preparations for camping. A camper is by far the best investment you could ever make. A travel trailer is a huge help when going camping with babies and toddlers. Camping with an infant is much more pleasant with some of the amenities that a camper trailer brings to the table.
Set up the basics for a travelling nursery including baby gear for camping and make plans to leave it intact until the need for those special baby items has past. This will take hours off of the tasks of loading and unloading baby camping equipment, supplies and sporting goods. There's also the benefit of useful storage and refrigeration for the necessities.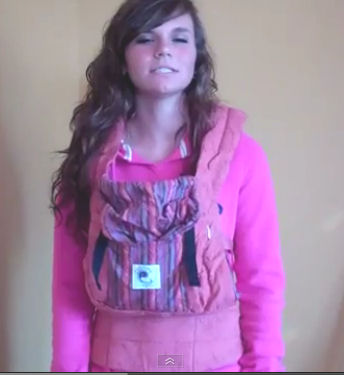 Best baby carrier for camping that gets high ratings from moms
There's no need to run out and purchase a luxury camper. There are camper rentals and if you check the classifieds there are often used models for sale. Find a good previously owned camper at a cheap price and cruise in comfort!
Once your baby is older, tent camping is always an option.
When camping in a tent, a portable bassinet would be a handy piece of baby gear to have on hand. A special set of camping crib bedding would be nice if you can swing it. A special set of camping crib bedding will simplify getting baby's sleeping arrangements for the camping trip ready.
For warm weather, mosquito netting and a portable fan may be necessary to keep the temperature at the desired level. In many areas, the temperatures at night can drop unexpectedly and you should be prepared for this with warm crib bedding. One mother that got caught in this situation without having packed proper baby gear for camping. She used a down filled jacket to swaddle her baby for warmth. This is a really good idea as goose down jackets are very lightweight and compact. This earns them a top rating on our list of the best baby camping gear and equipment.
Flexibility is a main consideration when buying baby gear for camping. Any item that will perform more than one task and do double duty, the better. Speaking of double duty, camping and hiking with twins will involve thoughtful planning and shopping for sure!
Some optional baby gear would be:
Backpack baby carriers for hiking and sightseeing. Some are equipped with built-in coolers!
A stroller. Keep in mind that umbrella strollers are not the best choice in baby camping gear as they are not great on rough terrain. A lightweight jogging stroller, such as the BOB jogging stroller may be best.
A functional diaper bag with loads of storage to keep clean items away from dirty diapers and used bottles
Walkie Talkies, radios, cellphones or some way to communicate in case of an emergency. A loud whistle is not a bad idea.
A baby swing can be a great piece of baby camping equipment if you have room
A first aid kit with medical baby gear recommended by your Pediatrician
A baby harness or leash to prevent a curious toddler from wandering off is not a bad idea
Return to Unique Baby Gear Ideas for more information on ways to make camping with baby fun, safe and easy.