Jenny Lind Drop Side Crib Parts
by Debra
(Forks, WA USA)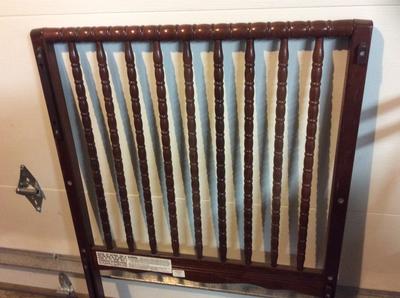 Side Rails of vintage 1998 model of the Jenny Lind siderail drop style baby crib
Hello. I am looking for replacement Jenny Lind drop side crib parts for my (slightly?) vintage 1998 Jenny Lind side rail drop style Worldwide Generation 2 Model 10-2108 baby crib manufactured in 1998 in Dothan AL Alabama USA.

I hope that someone either has parts they are willing to share or know where I might be able to buy them.


I basically need the appropriate hardware (read: bolts or screws) to attach the mattress springs support to the frame of the crib and the wheels.
I realize that many feel that
drop side cribs are not safe
. However, I understand that there are kits available to immobilize the side rails such as the one suggested to fix another poster's
Williamsburg Jenny Lind drop side crib
.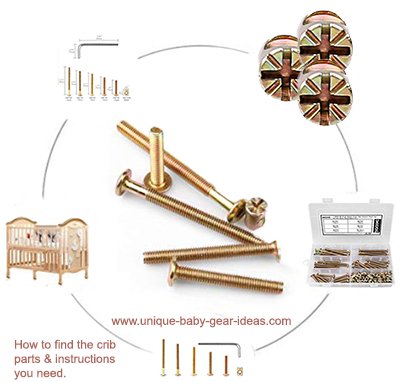 Go here to see the assortment of
parts available including
screws, bolts and other replacement hardware for cribs seen in this photo and more.
If Worldwide Generation 2 crib assembly instructions are available I would appreciate a copy if anyone has a copy they could email to me or post using the link below so that others who visit
Unique Baby Gear Ideas
might find them as well.