Best Baby Shower Locations, Decorating Ideas and Themes
In the initial stages of planning a baby shower one decision at the top of the list should be the selection of a location. Should your shower be held at a friend's home, the reception hall of your place of worship or would a rented area in a local motel or convention center would be most suitable? Perhaps it would be wise to make a list of necessary amenities before making a final decision. Here are a few suggestions on items to check before making a selection of your shower venue.




AVAILABILITY
After narrowing your list of possible venues down to the three best possibilities take a moment to make phone calls to see which of the locations are available for the time and date that you need.


While you're on the telephone you may as well find out if there is adequate parking and accommodations for the number of guests that you expect to be attending your baby celebration.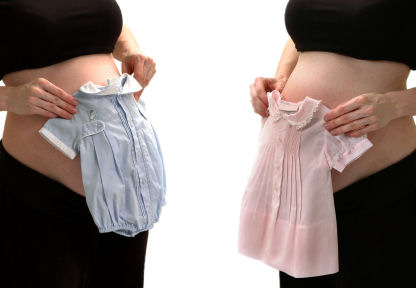 COSTS - WATCH OUT FOR HIDDEN FEES
Find out what charges will be incurred for the rental or use of each space that you might be considering. Just because a location may be everything we would want or desire doesn't mean that our shower budget can handle the cost. If there are fees involved, find out how the rental fees are figured. If you will be renting the space of the hour, allow yourself enough time for decorating the tables walls and chairs before the shower and for removing all the decorations and cleaning up after the shower. A shower is meant to be about fun and relaxation and I hate to bring up the nasty topic of legal documents but contracts with stated times of arrival, departure and the amount of expected compensation can help to avoid some unpleasant surprises.
EXTRAS and HOW TO GET FREE STUFF
If you're paying for location, don't be shy to ask if the business might have some party supplies or decorations that you can borrow. If your guest list is of any length at all you're going to spend the better part of the day carrying boxes of glassware, tableware and shower decorations back and forth. You've been gathering baby shower ideas with that special personal touch for days, and now you're going to find out how much those ideas weigh! Anything that you can use that might be on-site will be appreciated by your aching back. In fact, when you're making your list of possible baby shower locations you may bump an establishment that has bakery and catering services to the top of the list. There's nothing like professional help when coming up with unique shower recipes and menu ideas, take their suggestions and add your own personal touches for your baby shower theme. There's nothing more potentially dangerous than hauling hors d'oeuvres and a one-of-a-kind baby shower cake around in the trunk of your car on the day of the party. One slip and all of that beautifully crafted butter cream icing is history, my friend. Take it from one shower hostess who knows just how easily spun sugar yellow baby duck shower decorations can pop off of the top of a cake.
Another question that should be addressed is whether or not babysitting services can be provided. It's not necessary but some moms might enjoy a few minutes to enjoy visiting with their friends and comparing stories of their own pregnancies and childbirth experiences without the kiddies. A baby shower is to honor the expectant mother and it might be hard to give her the undivided attention that she deserves with a tribe of children having free run of the shower. If your chosen facility does not provide such services please consider renting extra space and paying for a qualified sitter to give your guests a break.
RESTRICTIONS
Whether you are having your party around a friend's swimming pool or in the banquet hall of your church you can bet that there are some activities or items that are strictly prohibited. As sad as it is there's always the worrisome possibility of a slip and fall liability suit and insurance companies being persnickety as they are frown on anything that might present a fire hazard or make the pathways slippery for your guests. I know that fireworks are not common at baby showers but I have come across a church that forbade the use of lit candles as well as Roman candles. Confetti can present problems too. We once planned a party to be held on a friend's patio and the confetti that fell into the pool really did a number on the pool's filter. The most innocent of decorations can present unforeseen safety problems so it's a good idea to have in writing or at the very least an understanding of what kind of baby shower decorations you can or cannot use.
It's possible for a couple of friends to get together over coffee and present some cute personalized or home made baby gifts to a pregnant friend but for anything more, planning is the key to a successful party. The level of festivity is often dependant on visuals, so choose the location of your baby shower carefully!