The Most Visited Nurseries for Babies on Our Website this Year
by JB
Our fans might like to see which were the most visited nurseries for babies on our website this year..or should I say last year since there are so many brand new pictures filled with new designs already posted this year.




I never thought that
baby boy nursery
designs would be the most popular of all especially considering that we received so many
baby girl nursery
pictures throughout the year.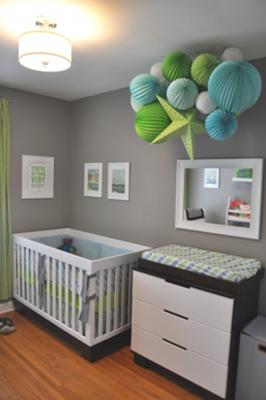 Who can forget the excitement over this
modern nursery for a baby boy
with its unique ceiling mobile that everyone wanted to duplicate?
The second most viewed of all the
baby nursery pictures
in our gallery is a blue and brown nursery.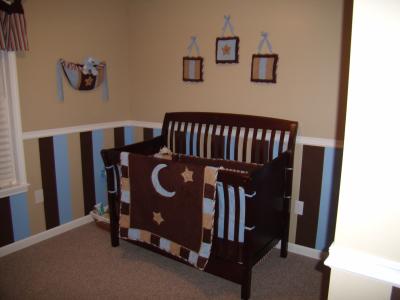 Moms left comments on this photo indicating that they love the masculine colors in this
brown and blue baby boy nursery
, especially the dark chocolate brown.
You might be expecting (as was I) to see a pink, princess nursery stepping in at this point but that was not to be the case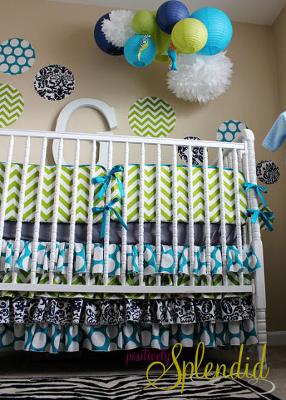 The paper lanterns and
polka dots nursery
bedding set that included not one but four (at least) fabric patterns made this gender neutral design a huge hit with moms looking for nursery decorating ideas.
With unisex and baby boy nurseries taking the top three slots; what WAS the most popular baby girl nursery for the year?
The
gray and peach baby nursery
for Rylee easily took this spot. There was yet another surprise in store for us here; the top viewed girl nursery design didn't have so much as a tiny touch of pink in its color palette, unless you consider peach in the pink color family.
Another fact that I found interesting in these stats was that some of these nursery pictures were sent in to our baby photo contest several years ago. We, here at
Unique Baby Gear Ideas
, take this as an indication that a well decorated nursery will stand the test of time!