SH15 Crib Mattress Support Hooks
by Rob L
(Mill Valley CA)
I am searching for a place to buy SH15 Crib Mattress Support Hooks so that we can proceed with the assembly of our baby's bed.

I want to buy 4 of these hooks. They are the parts that allow the wire frame with the springs underneath the crib mattress to attach and hang from the crib frame.

There seem to be a lot of parents looking for this part. Is there a hardware store or metal-working business that has them for sale anywhere?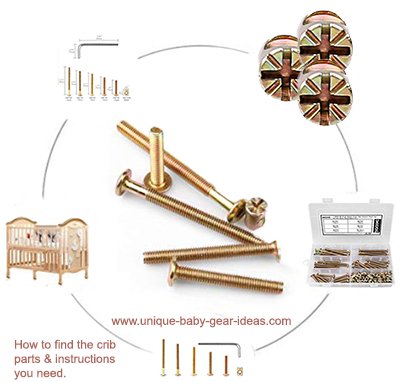 Go here to see which
"SH15" hooks
are available for purchase.
If you have any ideas as to where these hooks might be purchased, please post the information below in the form that
Unique Baby Gear Ideas
has provided for that purpose.