Child Craft Baby Crib Mattress Frame Parts
I am looking for a place to buy Child Craft baby crib mattress frame parts. I want to find the angular part that holds the mattress frame to the sides of a Child Craft crib.

After writing using the Child Craft contact information that I found the customer service department responded that the company has been sold and they do not carry replacement parts to repair furniture that they sold any longer.

Child Craft Baby Crib Mattress Frame Parts

After this response was received, I looked on Ebay with no luck.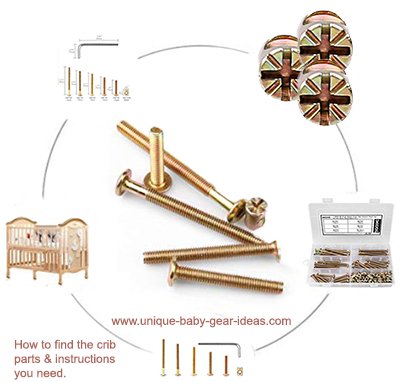 Go here to locate
to see what parts for Child Craft Cribs may be available.
Is there somewhere else that I might look other than the previously mentioned website that I tried?
Is there anyone out there that might have the angular shaped piece that I need. I wondered if the parent that was searching for
Child Craft Legacy crib parts
had had any luck.
Visitors to
Unique Baby Gear Ideas
are asked to leave any suggestions as a response to this want ad below in the comment section.