3- in-1 Crib Parts for Woodworking Magazine Crib Plans
by John
(Colorado )
I am looking for a 3 in 1 crib parts kit for Woodworking Magazine's Crib plans. Does anyone know where to find a complete hardware kit or just a mattress spring frame for the free crib plans from Woodworking Magazine.

The instructions indicate that I can order the parts that I need from Products America, however, I have learned that the recommended company has since gone out of business and now I need to locate a replacement source for at the very least the crib mattress frame.


I am willing to piece a kit together, but I need to order a mattress spring frame.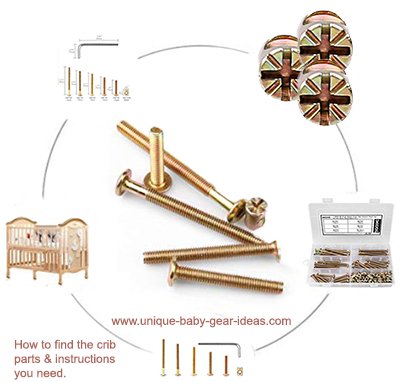 Go here to see
3 in 1 parts kits that are available.
Unique Baby Gear Ideas
hopes that our visitors help John find the mattress frame and parts that he needs for his woodworking project.