Squirrel and Bunny Applique Quilt in Fall Colors
by Jan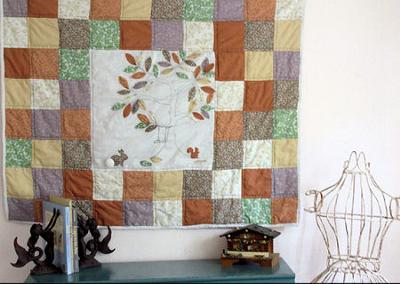 Squirrel and Bunny Patchwork Baby Crib Quilt in Fall Colors. I love the calico bunny applique's fluffy Pom Pom tail!
Our quilting friend Amanda designed and made the squirrel and bunny applique quilt in fall colors that you see in the picture.



The beautiful appliquéd center medallion of the piece is surrounded with a border consisting of small, patchwork quilt blocks.




BABY QUILT PICTURES and PATTERNS

QUILT PATTERNS for BABY QUILTS

Baby Fabric for Quilt

Rag Flannel Quilt for Baby Girl

Amanda is known as itchinstitchin online but who might she be in real life?
The seamstress who created this cute baby quilt is Amanda, a wife and mother with three children. How she balances her day job as a frustrated cubical call center agent, tends to her children, husband and farm and STILL has time to whip up such delightful items is a mystery to me but if you visit her blog you will see that she does a super job of it!
To see more of this crafter's amazing work visit
Itchinstitchin
, to see some cute, free patterns and has had an embroidered quilt blocks giveaway on her blog so you will want to follow her on GFC and visit often to see her latest projects!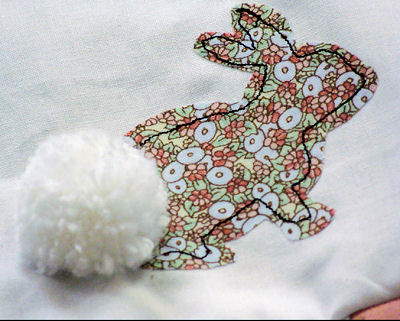 I'm sure that Amanda's baby sewing projects will inspire many creative forest theme nursery ideas and that
Unique Baby Gear Ideas
' visitors will want to visit to her blog to see what she has in the quilting frame right now!