Pink Camo Bling is a Baby Girl Thing
by AC
Baby girls and pink camo are a match made in Heaven. Bring a little bling into the equation and the combination is magical! Pink is perfect but even olive drab camouflage stuff can be made girly as all get-out when paired with a pair of baby shoes covered in sparkling pink sequins.


A pair of pink glitter shoes like these for a baby girl is the ultimate footwear if the desired look is "hunting chic". That's not to say that they would ever be considered suitable for hiking in the woods but since when does that matter to a little diva in training?



If the look works; it works, baby!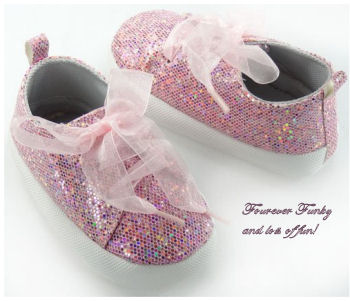 Go Here to See More
A pink and green or pink and brown camouflage onesie will please both mom and dad.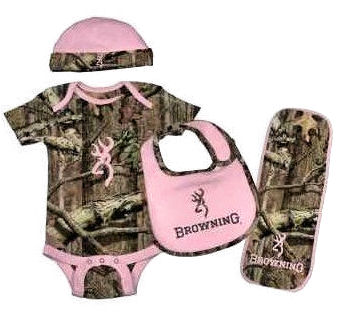 Pink Camo Clothes for baby girls are TOO cute for portraits.
If the weather is chilly, add an extra layer with a cute
camo baby blanket
or calm a fussy newborn with a swaddling blanket that is coordinated with both the color and pattern of your baby girl's outfit.
As a side note, blankets are not only useful for warmth and for swaddling. They also come in handy as burp cloths, makeshift bibs, lovies and even a portable crib sheet if you find that you forgot to pack one for the weekend at the hunting lodge.
On trips to the mall, I've used them to cover the changing table, to block the sun from my baby's face while napping in the stroller, as a nursing cover and as a liner for the car seat on hot days.
To put it simply, a fabric pattern designed for a very practical purpose, clothes, shoes and essential items can be very fashionable and cute with a little thought, planning and yes, the addition of some tasteful BLING! Please visit
Unique Baby Gear Ideas
often to see more ideas for camouflage clothes and gifts for baby boys and girls.