Best Pink and Brown Baby Shower Ideas
The pink and brown baby shower as well as a kid's birthday party is both festive and attractive. But how easy will it be to find unique tableware and items that you can use to decorate the venue so that it has your personal touch without the look of a kit or that "straight out of the box" look that we would rather avoid? All hostesses would prefer for their event not to be a copycat of another person's party.



Brown and Pink Baby Nursery Ideas

Baby Shower Invitations for Girls

Pink and Brown Baby Nursery Pictures



It can be a challenge for a hostess to put together a collection of ideas for a special occasion using a popular color scheme much less to find time to make all of the decorations and favors. So what is a busy mom with a full appointment book to do?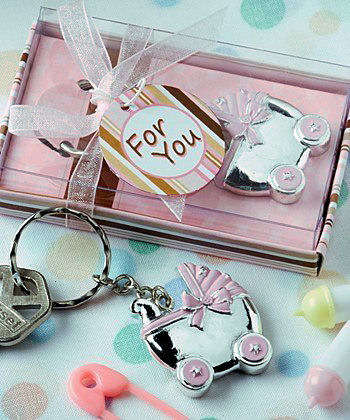 Go Here to See More


Pink and brown party balloons are always festive and never go out of style but there should be at least one or two decorative items that are unique and eye-catching.


SHARE IDEAS - PICTURES of PINK and BROWN BABY SHOWER IDEAS
Do you have a few pictures taken at a baby shower that you decorated in a pink and brown color scheme? Share them!
PINK and BROWN BABY SHOWER CAKES PICTURES, DECORATIONS, CAKES, ETC.
Click below to see contributions from other visitors to this page...


Brown and Pink Baby Shower Decorations Not rated yet
The brown and pink baby shower decorations that I used to decorate was the inspiration for the party's color scheme. I ordered the supplies online and …
The latest pink and brown baby shower decorations that struck my fancy was a cute girl baby shower theme based on some cute (and cheap) cupcake shaped chocolate brown and pink Mylar party balloons. After filling the whole lot with helium, I grouped small white, pink and brown latex balloons around the large, more expensive cupcake balloons to make wonderful arrangements that I spaced along the entry to the festivities and to fill empty spots in the room that needed some decorations.



PINK AND BROWN BABY SHOWER GAMES
I am happy to announce that some traditional favorites like the Dirty Diaper baby shower game and the Bun in the Oven baby shower are now custom made by various online vendors that are color coordinated to practically any layout you might imagine in your wildest dreams. If the moms that are invited to your celebration are fans of scratch cards, you can find very inexpensive, personalized cards and have them personalized with names, dates and shower details.
PINK AND BROWN BABY SHOWER FAVORS
To go with my cupcake theme baby shower ideas, I bought individual cupcake boxes in my colors and filled them with a cupcake or two as favors for my guests. Pink and brown polka dot candy wrappers, bags filled with chocolates or bubble gum also make a lovely presentation.
These are just a few girl's baby shower ideas that work well with not only these colors but that could be adapted for use with other colors as well. The reason that I specifically focused on this combination is that I recently decorated a brown and pink nursery with a pretty set of pink and brown baby bedding and shopping for decorations was a breeze!
Return to find decorating ideas for your pink and brown baby nursery as well as more tips on ways to plan a stylish, brown and pink baby shower without spending a bundle.