Baby Girl Shower Invitations, Sayings and Craft Ideas in Popular Themes and Colors
Traditionally speaking, baby girl shower invitations were designed around pink bassinets, diaper pins and strollers.  These are classics that will never go out of style, but the modern hostess should know that she also has many other options and that these traditional styles have been joined by cute pink onesie invites and cards shaped like frilly dresses if she's into shapes.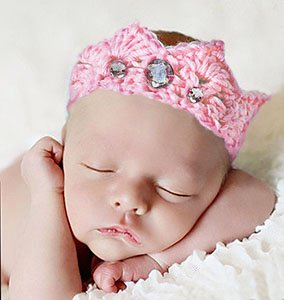 Go here
to get ideas for cute baby photo props!
Boy and girl baby shower invitations can be personalized with special wording, fonts, and decorated with sweet charms, ribbons and lace. Their design is depending on the baby girl shower theme, color scheme or for that matter the mood that mommy was in when she woke up that morning and picked them out.
This is acceptable because there are plenty of designs available to accommodate the occasional mood swing or even the most unique and eclectic taste in announcements.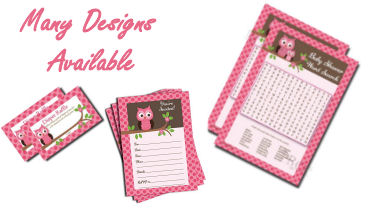 Go here to see more
Consider printing or purchasing matching:
Advice and Prediction Cards
Best Wishes Cards
Beyond the rules of proper baby shower etiquette and the wording of the details there are very few restrictions on what kind of baby girl shower theme that strikes your fancy.
Whether you order your cards from a printer or make your own using free templates that you find online, research inspirational quotes that can be included in the design. A personalized card is an easy craft project resulting in a more attractive card that the mom-to-be can frame and display in the little one's room.
The wording on the card is very important as it contains information that is crucial to your guests. In addition to a favorite Bible verse or poem, the hostess will need to include pertinent details such as the date, time and location of the event as well as the venue's location and where the guest of honor is registered. It is acceptable to have any special requests printed on the card in a short and concise manner.
Modern Baby Shower Etiquette for the Mom to Be and Hostess
Miss Manners and Emily Post are the official experts on the rules on who throws the shower, who to invite to the baby shower and what is acceptable for a 2nd baby shower. These two ladies had answers to any questions that you may have so long as you are throwing a party with a vintage theme.
No disrespect but their books and rules are a bit outdated and will not begin to cover all of the issues dealing with blended families alone. For up-to-date information on what is and is not permissible or required of the hostess or mom to be at a baby girl shower;
THIS
page covers all of the major topics and questions that all parties involved may have regarding information that should be included on your baby girl shower invitations.
Please make plans to visit us again soon to see new girl baby shower invitations and
baby nursery ideas
shared by the very stylish moms that visit our website.