Once Upon a Time Fairy Tale Nursery
by Jan
I have some ideas for putting together a Once Upon a Time fairy tale nursery theme as well as a baby shower in this theme I gave for a friend who is expecting her own fairytale princess to arrive in the next month or so.


The theme of the shower was chosen based on the one that she had picked out for her nursery.



The decorations and menu were so well received that she has framed one of the invitations that she saved as a keepsake.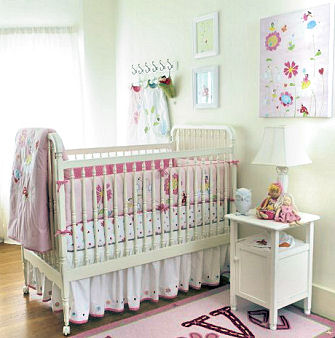 Go here to see more
The theme of my friend's celebration was "vintage princess" and the color scheme was antique white or ivory and a shade of pink or mauve.
The pink baby shower invitation fits beautifully with the pink and ivory vintage color scheme of a fairytale
baby princess nursery
.
The identical card is available in blue for those of you who may be decorating a
little prince nursery theme
.
A mom with a love of Shakespeare, Renaissance fairs and storybooks filled with fairytales of old may not be enchanted with the idea of a nursery decorated in pastel pink.
Neutral, grey nursery walls and a rustic iron crib crown may be more in keeping with the images planted in her mind by the illustrations featured in her favorite books she treasured as a child.
But this is not to say that she would settle for anything less than "royal" for her baby girl's nursery and certainly not for a room designed for the future king of the kingdom.
Whimsical wall paintings pair well with the most elegant baby crib and actionable for a fairytale princess in metallic gold or silver featuring elaborate carving and turned spindles.
Artwork painted using bright colors will brighten and add an atmosphere of enchantment and fun to your baby's room.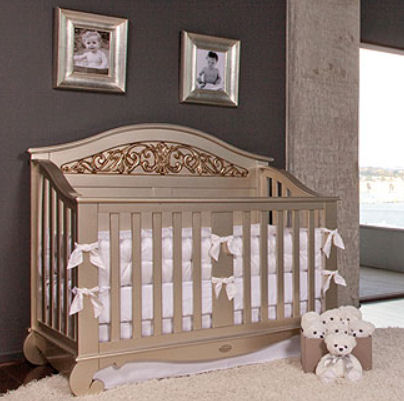 Go here to see more
I hope that you have enjoyed my fairytale nursery inspiration board and if you have any
Unique Baby Gear Ideas
to add, please feel free to do so using the comments form provided for your convenience.