Moon and Star Nursery Decorations
by Jan
I was browsing the web for unique moon and star nursery decorations , I happened upon this sweet painting. The blue and yellow colors are just right for a baby boy nursery that I'm decorating.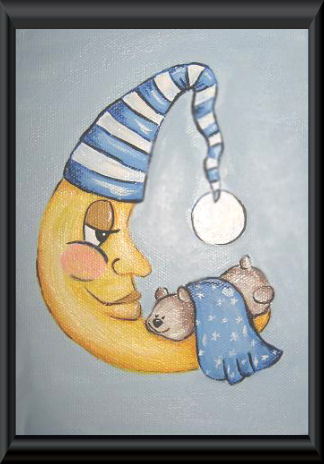 Via Charmed
This would be an excellent selection for a nursery occupied by a boy or girl in a nursery rhyme theme as well as a non-themed room.
It was painted by the artist using acrylic paint on a 5x7 stretched canvas but if you need a different (bigger or smaller?) size you should contact her and let her know what you size you need. She says on her blog, Charmed, that she is willing to work with you on custom order pieces.