Metal Crib Mattress Support Frame Replacement
by Nicole
(Anchorage AK)
Metal baby crib mattress support frame
Where can I order a hard metal crib mattress support frame replacement that will safely fit our crib? I have uploaded a photo of the mattress frame that I want to buy featured on the parts diagram page of the crib assembly instructions manual that came with the purchase.


Is there a shop online where these frames can be ordered?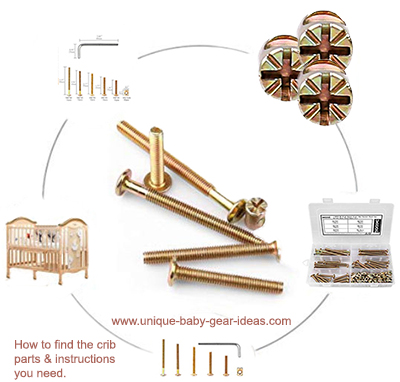 Go here to see available
metal crib mattress frames for sale.
If anyone knows of a resource that carries these metal frames, please send the information using the space below.
Unique Baby Gear Ideas
encourages our visitors to share their resources for mattress frames and spring replacements, notify us of crib recalls and to review cribs to make parents aware of any problems that are associated with different models and brands.