Lullaby Crib Brackets
by Susan G
(Beaumont, TX)
I am looking for a resource for Lullaby crib brackets. The brackets attach to the mattress spring of the baby crib. Their function is to adjust the height of the mattress.

I need the parts for a 1980 Lullaby crib.


I would like to hear from anyone that:
has a set they might be willing to share or to sell
knows of a resource that has these parts in stock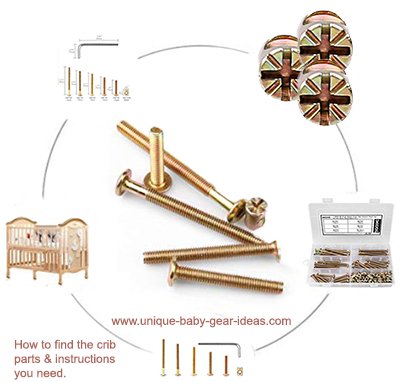 Go here to find the
If anyone has any suggestions where I might order
Lullaby crib parts
specifically, the height adjustment brackets for this Lullaby baby bed, please contact me using the space below (include your contact information in case I need to get in touch with you!).
Unique Baby Gear Ideas
encourages our visitors to share their resources for mattress brackets,crib recalls and to write reviews of cribs they have used to help other parents that visit.