Bassett Baby Crib Hardware Kit
by Cheryl W
(Clarksville Tn)
Bassett baby crib Model No. 5089-0509
I am looking for a Bassett Baby crib hardware kit for a Model No. 5089-050 so that I can put the crib together that we are planning to use it for our grandson.

The date of manufacture was December 1995.


I have contacted the Bassett Furniture Company and they no longer have any parts.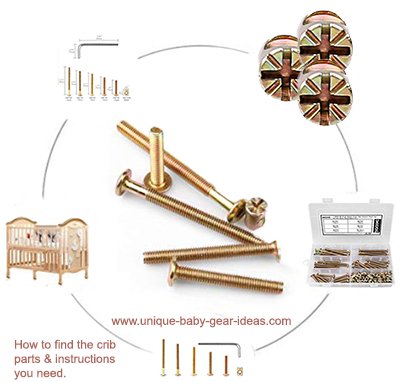 Go here to see
parts kits available including a variety of metal bolts, screws, springs, etc.
Thank you so much for your help!
If anyone has any suggestions as to where I might find replacements, please let me know!
Unique Baby Gear Ideas
encourages our visitors to share any parts they may have for a Bassett crib Model No. 5089-0509 with Cheryl.