Baby's Dream Convertible Crib Hardware
by Robin
(Pinetops nc)
Does anyone know where to find Baby's Dream convertible crib hardware? The parts I am looking for are the metal bolts and the threaded inserts.

Are Baby's Dream cribs still being manufactured?


The replacements would be for the model crib seen in the photo above.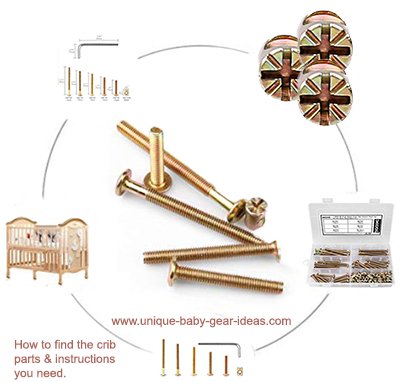 Go here to see
parts kits available for the Baby's Dream brand of nursery furniture and others including bolts, screws, springs, etc.
If anyone has a contact number for the Baby's Dream brand customer service department where I might order the parts that are needed, please let me know!
Unique Baby Gear Ideas
encourages our visitors to share any information and parts they may have for a Baby's Dream crib with Robin.