Best Organic Eco-Friendly Baby Shower Ideas
The best gift that we can give to our children is a clean planet. Eco-friendly, green baby shower ideas are an excellent place to begin. When it comes to the environment there are many ways that we can make a huge impact by making the right decisions in our everyday lives. Festive occasions may be even more important than what we do in private because it spreads the word so that more people will jump on board and start living green.
ECO-FRIENDLY BABY SHOWER INVITATIONS Along with a cute poem with wording that tells your guests that the theme of the shower is green living, you will need to list the details of the time, date and location of the party on the baby shower invitations. You might want to suggest that guests carpool to the party whenever possible and to bring their gifts in baskets, handy reusable nursery storage containers or to wrap them in organic cotton diapers or cute flannel baby blankets tied with satin ribbons.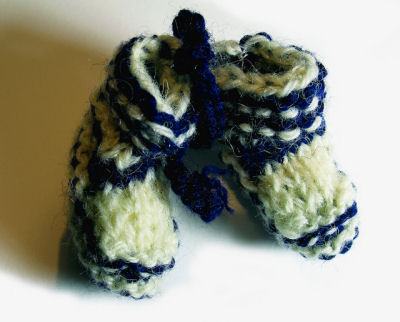 Green Baby Shower Decorations
You can get baby shower ideas organic, farm themed and natural at your local organic farmers' market. Fresh greens and produce of some sort are in season all year round and it's possible to work them into wonderful baby shower centerpieces and table arrangements. When the party is over, carefully wash the decorations and put them on the menu for the evening meal! That's one of the benefits to using fruit, greens and colorful vegetables to decorate. Bring potted plants and flowers from home to fill in the corners and doorways. Natural greenery will add a homier look and feel to the entrance of your shower venue.
All environmentally friendly baby shower ideas and decorations shouldn't be chosen for their ability to be eaten after the shower. Pick up some vintage glass baby bottles and fill them with colorful flowers, display baby clothes or have a large wicker basket on hand to hold all the gifts. Anything that can be used after the baby shower is an excellent choice.
Healthy Baby Shower Menu Ideas
Organically grown fruits, vegetables and edible flowers with homemade salad dressings make a pretty presentation. Home baked breads with butter and homemade jams and jelly are so much finer than sugar filled cakes and candy.
Green Tableware
In the past, one of the hostesses was in charge of coming up with baby shower ideas that would make a tried and true baby shower theme more original. She then would then locate and buy decorative, disposable tableware that was in keeping with her chosen baby motifs and color scheme. If you have ever been enlisted as part of the cleanup crew, you are well aware that all of those forks, knives, plastic cups and paper plates filled at least one if not several large garbage cans full to the top. Here are a few baby shower ideas that will lessen the amount of garbage that your party adds to the local landfill :
Use a washable cotton tablecloth rather than a plastic one. If you don't have a tablecloth, consider a plain white, flat sheet. If you must use a disposable tablecloth, use paper as paper is more biodegradable than plastic
Take the opportunity to show off the china that you keep packed away in the cabinets rather than buying paper plates. China is much more elegant than cheap paper plates with ducks or other baby stuff printed on them
Borrow a friend's silverware or use your own rather than using plastic knives and forks. Plastic tableware is one of the worst baby shower ideas ever as it will still be clogging up the landfill when our grandchildren are giving showers
Baby Shower Favors Unique party favors are some of the most difficult baby shower ideas to nail down. Planet conscious favors are by nature some of the most original and lasting tokens of appreciation around. Here are some ideas for baby shower favors that you can make yourself:
Small, homemade bars of soap or pretty glass bottles filled with liquid soap, lotions or shampoos that you made yourself from natural oils
Note cards made from homemade papers
Packets of flower or vegetable seeds from your own organic garden
Jars of jellies and preserves made from fruit picked in local orchards
Those are just a few eco-friendly baby shower ideas that will help spread the word about green living, organic gardening and farmland preservation. Your friends will have a blast and will be amazed at how wonderful fresh natural foods taste. For more ideas on eco-friendly baby nursery ideas please return to Unique Baby Gear Ideas' home page.