Where to Buy and How to Make Your Own Baby Car Seat Carrier Covers in the Latest Fabric Using Patterns


Many new parents choose to buy ready made baby car seat carrier covers when they could easily make their own using one of the downloads of free baby car seat cover patterns that are available online.  Perhaps you have checked out one in our list of recommended patterns but still have questions regarding fabric or fit for a particular brand.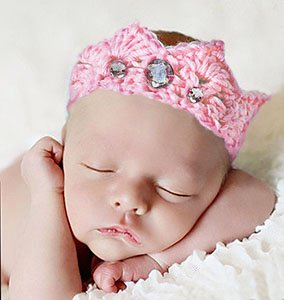 Go here
to get ideas for cute baby photo props!
If this is the case, please refer to the fabric recommendations and a few features that you may want to consider adding to your cover to customize it, personalize it or just make it easier to manage.
One mother sent me a message recently asking whether she should buy fleece fabric or another type of material for her sewing project.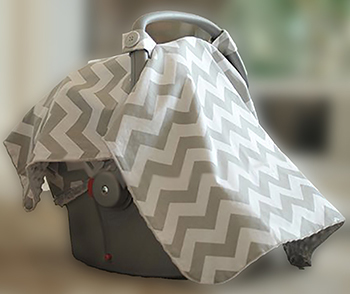 Go here to see
how cute these covers are when sewn in fabrics that coordinate your car seat cover to your nursing cover or the baby's nursery decor.
The fabric that you use to make your cover should be chosen according (allergy considerations aside) to the weather where you will be using it. As an example fleece or flannel fabric would be excellent choices for cooler temperatures for additional warmth. A cover sewn from lightweight, breathable cotton would be best in spring or summer where the goal would be to keep the sun out of a baby's eyes and protect his or her sensitive skin rather than to keep him or her warm. The best material for this purpose would be 100 percent cotton as it has a reputation for maintaining a high level of comfort in hot weather.
Baby Car Seat Cover Patterns
This section is for seamstresses that prefer to buy their patterns rather than to download them. At the time of this article there are several, highly-rated baby car seat carrier cover patterns available to buy. If the idea of paying full price does not appeal to you, search for a used copy to buy for a discount price.
K2997 Kwik Sew
- This combination car seat carrier cover and diaper bag pattern received top ratings for being so easy to sew. Plus, there is the added bonus of having the ability to make a matched set to give as a baby shower gift.
Simplicity Pattern 4636
- This pattern features five patterns in one package including a pattern for a
nursery rocking chair replacement cushion
, a shopping cart cover, a bassinet cover, a stroller cover as well as a pattern and instructions on
how to make a baby car seat cover
.
McCall's Crafts Sewing Pattern 2824
- This pattern includes instructions for nursery organizers with pockets as well as a car seat cover that has head support for an infant, a high chair cushion, a stroller cushion and a changing pad with contoured edges.
Andrea Schewe Simplicity 8400 Sewing Pattern Baby Accessory Package
- If you are looking for a cover that offers substantial head support for an infant, this may be the pattern you have been looking for. Plus, you get patterns for a squeeze toy, a baby hat, a Diaper Cover (three sizes), a Moses basket cover pattern, a diaper bag and a bottle cover pattern.
Classic Winnie the Pooh Simplicity 0551 Pattern
- The
Winnie the Pooh fabric
recommendations for the baby accessories included in this pattern, rocking chair pads, a Moses basket insert, umbrella stroller cover, an
infant car seat slip cover
, a nursery glider cover and a shopping cart seat cover, range from fleece to quilted fabrics and would make lovely gifts for a mom that has chosen a Pooh Bear theme for her baby's room.
Prices for commercial patterns that have one or more projects included may be more than a mom who wants to make just one item rather than a lot of baby car seat carrier covers to sell wants to pay. If your goal is to make just one or two covers a free pattern may suit your purpose very well.
Here are some recommendations:
1.
This
free pattern download is for a "one size fits most" free baby car seat canopy pattern that can be made using your choice of cotton, flannel or fleece fabrics. There are instructions as well as a video demonstration that will make sewing baby car seat carrier covers easy even for beginners!
2. One popular baby car seat canopy tutorial uses snaps rather than velcro and also demonstrates how to make sharp, turned corners as an added bonus. There is no video to watch but the instructions and diagram seem pretty straight forward.
3.
There are
a lot of pictures included in the step-by-step instructions for a Baby Trend Car seat in this tutorial. It would be up to you to determine whether or not it would fit your needs if you need a cover to fit a Britax car seat, a Graco or some other brand.
4. If you prefer a design that has no snaps or buttons, you can find a canopy cover for a Graco baby car seat with straps that tie or one that uses velcro.
Thanks for visiting
Unique Baby Gear Ideas
and I hope that you will return share pictures of any baby car seat carrier covers that you make for your little one using the sewing tutorials and fabric recommendations that you have found on our website.