How to Make Your Own Infant Car Seat Slip Cover Replacements
Patterns that Make an Old Baby Car Seat Look New
Take heart moms!  An infant car seat slip cover will give even the most stained and ugly baby car seats a completely new look for very little money. No matter how dedicated we are to keeping our cars and  baby car seats clean, somehow they always end up with a gob of something sticky on them.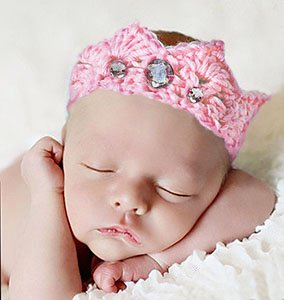 Go here
to get ideas for cute baby photo props!
No matter how honorable our intentions may be we all know that when the baby starts screaming in traffic we are going to give them something to nibble on and make them happy (and quiet) no matter what kind of gooey mess may result from our moment of weakness and desperation.
After the crisis has passed, we are left to deal with an ugly, stained car seat cover that possibly could be salvaged using a spot treatment on the stain and then hand-washing and hanging it up to air dry. But if you have gone through this process more than a few times and looks are important to you, you may be tempted to throw the whole baby car seat in the garbage or take it to the thrift store for resale.
Go here to see more
.
After all, what mom wants to put their little one in a stained, ugly baby car seat every time they run an errand. If buying a new seat seems to expensive there is another option; you can buy a new infant car seat slip cover or learn how to make a baby car seat cover yourself.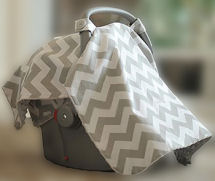 Be sure to buy enough matching fabric to make a matching canopy. There are
free baby patterns
available and tutorials for this project that make it so easy that even a beginner can manage it.
For ideas on designing a
personalized baby car seat
visit our car seat customizing ideas page.
First of all; do
NOT
throw your old cover away because it holds the best chance you have of getting a great fit. Visit one of the tutorials that we recommend and get the necessary instructions on how to use the old cover as a pattern.
What Kind of Baby Fabrics Work Best for a Replacement Car Seat Cover
I recommend using a quilted fabric but those of you with advanced sewing skills can use any breathable, cotton fabric that you like in combination with batting and a backing fabric. Avoid synthetic fabrics as they tend to be less comfortable for a little one.
Will A Replacement Seat Cover Make My Infant Seat Unsafe?
If you have doubts as to whether replacing the car seat cover will compromise the safety features of your child's safety seat; buy a new seat or contact the manufacturer and check to see if they offer replacement seat covers for your model. We do not want to make
one of these
deadly mistakes!
Seat Cover Replacement FAQ
WILL MY CAR SEAT EVER BE CUTE AGAIN?
Most of the infant car seat slip covers are much prettier than what came on the baby car seat to begin with. They come in ritzy, cotton candy colors for girls, wild animal prints like leopard, tiger, zebra, black and white cow prints or in solid color sheepskin covers.
Chances are that you can locate child car seat covers to match your diaper bags or the decor in your nursery. There are many colors and prints in baby carseat covers to renew old carseats. Some of my friends have bought replacement covers for spring, summer, winter and fall.
Just be sure that the seat cover has no effect on the car seat's safety or performance. For more information on car seat safety issues, there any number of car seat safety organizations online.
Kids don't care what their old carseats look like so long as the are cool and comfortable, so I guess this is really cool stuff for moms! We can have style and pizzazz that was once for the elite members of society and celebrity! Let's cover that worn out Britax Marathon car seat cover with the same fabulous zebra print that we have in our baby's crib or you are free to use any of the other patterns that coordinate with your other neat baby stuff!
Britax Marathon car seat covers and Britax round about car seat covers are very popular because these car seats rate so highly in many consumer reviews and they are expensive. If you are lucky enough to find one of these infant or toddler car seats for sale secondhand, you can cover it with brand-new infant car seat slip covers and get a great car seat for a fraction of the cost of a new Britax.
I don't mean to imply that the only infant car seat slip covers available are for the Britax car seat, there are replacement baby car seat covers for the other brands such as Graco as well. I'm sure Evenflo and baby car seat covers for all of the others are in the works.
Some people like to have two Britax car seat covers on hand at all times. This is so when one infant car seat slip cover is being washed you will have another one to put on the car seat. If this is your plan, be sure that you make or buy a baby car seat cover that is washable. Return to
Unique Baby Gear Ideas and Nursery Designs
for more information on baby car seats, strollers and every other kind of baby stuff that you may want or need.