Unique Reclaimed Wood Wall Art for a Baby Nursery Room
by Authenticaa
(Austin, TX, USA)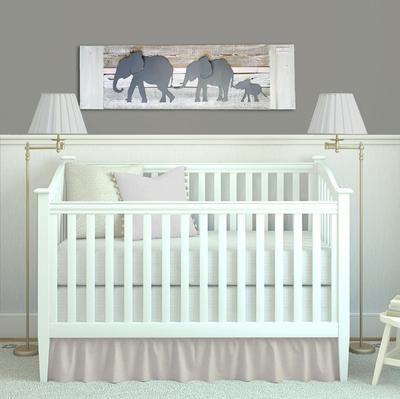 Parade of Elephants Whitewash/Pink
You are going to adore the reclaimed wood wall art for a baby nursery room that a pair of creative French sisters in Austin, Texas have made. The subjects of the art feature some of our favorite animals as well as ducks. Parents searching for unique and authentic decorations for baby nursery themes featuring elephants, bears or ducks, should visit Authenticaa before buying or delving into a time consuming DIY project.


Authenticaa, a company created in 2012, was born with a desire to create decor for your home that is inspired by Earth and Nature created from reclaimed wood and steel.
The artwork that Ariane and Alexia creates is made using simple, natural materials. The designs are attractive symbols of peace, love, and family with an obvious affection of gentle creatures of the earth that parents love as focal points of kids' rooms.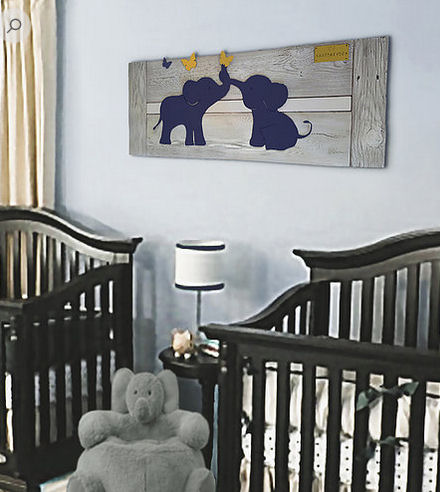 Baby Elephant Nursery Wall Ideas
The pieces in the "Parade of Elephants" line are absolutely majestic.
Each elephant depicted in the artwork represents a member of the family, each closely following one another.
Creating
art for a baby's nursery
is so much of fun and many times the process presents an opportunity to tell a story, your story!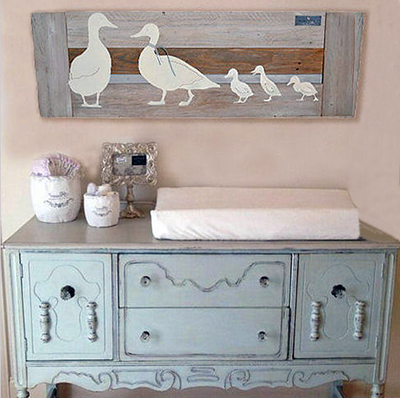 This wall hanging for a
baby duck nursery
adds texture and interest to a
painted baby dresser
seamlessly blending the "old" with the new. The perfect finishing touch to a DIY furniture project for parents on a tight decorating budget.
Rustic bear baby nursery wall art
will be used and enjoyed throughout your child's early years.
Even if Authenticaa carries reclaimed wood wall art for a baby nursery that has already been completed, each piece is unique due to the richness and unique patterns of the salvaged wood.
Plus, you are free to make color, size and even themed choices.
If see something on
Unique Baby Gear Ideas
or if you have an idea of your own in mind, tell us; we can probably create a design according to your vision. We believe that the sky is our one and only limit!
Please come and see what we have to offer at www.authenticaa.com!