Little Princess Baby Shower Gift Ideas - Princess Gift Sets and Nursery Decor
Your pink, gift basket has been decorated and is ready, now for the princess baby shower gift ideas! The most popular gift for a little girl is a princess baby dress set with matching crib shoes, a onesie with a crown or baby dolls, all of which are perfectly appropriate presents.



Visitors Shopping for Princess Gifts Also Enjoyed These Pages on our Website:

Princess Baby Shower Invitations

Princess Theme Baby Shower

Baby Princess Theme Nursery Ideas



The problem with these and many other princess baby gifts is that the little girls outgrow the fancy dresses and onesies, the pink ballerina slippers become too little for their feet way too fast, Disney Princess dolls lose their appeal and no matter how adorable baby girls look wearing tiny tiaras; it's a challenge to keep them on their heads long enough to snap a few pictures let alone for a lengthy portrait sitting.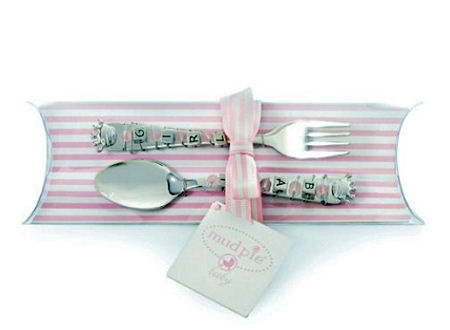 The first of our
princess baby shower gift ideas
is sure to become a family heirloom. Picture a little princess jeweled photo frame in the shape of a tiara covered in faux jewels.
Diamonds are in this sweetheart's future but for now, rhinestones are a girl's best friend. Little princess gifts sets including:
Princess onesies
Princess crown pacifiers
Tiara shaped pacifier clips
Princess fork and spoon sets
are always a big hit. Princess themed baby china sets including sterling silver baby spoons and bowls of heirloom quality are sure to be passed down to baby girls for many generations.
Princess Nursery Decor
Here are some princess baby shower gift ideas that will thrill both the hostess and guests that she invites to the princess baby shower because they are so inexpensive and the mother-to-be will be delighted because she can use many of the items to decorate her baby girl's princess theme nursery or to make the day-to-day care of her infant more fun.


The best princess baby shower gifts will be enjoyed by the baby girl through the infant and toddler stages and perhaps on through and preschool and kindergarten like a personalized bed crown.
An adorable princess crib canopy makes a beautiful baby shower gift especially when it's custom made using the same fabric from the princess baby bedding set and personalized with the baby girl's name or her monogram in wooden letters for the nursery wall!

If you have some unique princess gift ideas that you would like to share with visitors that stop by Unique Baby Gear Ideas, please use the form on this page provided for your convenience and don't forget to include pictures whenever possible.
Share Your Favorite Princess Baby Shower Ideas and Pictures
GIVE US ALL THE DETAILS!

Baby Princess Shower Tips and Ideas
Click below to see the pictures of Princess bby shower cakes and decorations submitted by visitors to this page...