Nail Polish Favors for a Baby Shower
by Jan
Nail polish favors for a baby shower are a stunning idea because the polish can be chosen to reflect the color of the baby shower decorations, the sex of the expected baby or the baby shower theme. You didn't know that manicures were themed these days? Read and learn..

What if I told you that one of the most popular pink polish colors came from a collection that was right in line with a favorite baby girl shower theme?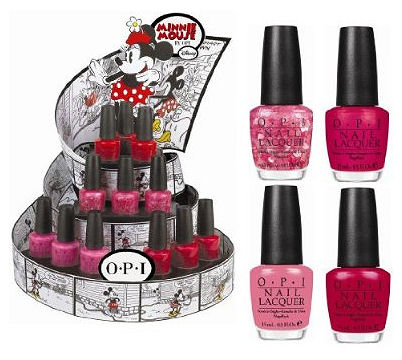 Go Here to See More
Every guest at your party will be tickled pink to take home a bottle of If You Moust You Moust.
Hostesses of a
spa baby shower
might consider allowing their friends the opportunity to choose their favorite colors.
If a baby boy is expected and the same pink that would be perfect for a
baby girl shower
is not included in the color scheme of the event, no problem!
Nail polish favors for a baby shower
in shades of blue to the rescue!
From metallic silver to teal, there is more than enough to keep you covered.
What about nail polish favors for
baby shower themes
?
A collection of mini bottles of polish in bold colors including red and blue would be a huge hit at a Spiderman shower.
If superheroes aren't in line with your
boy baby shower ideas
, consider collection of favors in a Pirates of the Caribbean theme that feature colors with cool names like:
Skull & Glossbones
Planks a Lot
(Jack) Sparrow Me the Drama
Stranger Tides
Either present the bottles of nail polish to your guests in a pretty baby shower favor bag or decorate them with a party circle attached with a ribbon.
Please plan to visit Unique Baby Gear Ideas again to find more
baby nursery ideas
and baby shower favors that you can make yourself.