Spa Baby Shower Ideas
Although not the least expensive, I believe that a spa baby shower is one of the best ideas that anyone ever came up with EVER! A pampering baby shower will make your guests feel so special and when the festivities are over, well…they will leave feeling AND looking better than when they arrived. And certainly, the mommy to be who may be having some difficulties reaching her will appreciate a manicure pedicure party and a massage.
Spa Baby Shower Ideas
Unlike other showers where all that's required is a few friends to organize, decorate and oversee the refreshments, you will need to hire professionals to perform the spa treatments. You might want to focus on manicures and pedicures, massages or go for the moon and do all of the above if your budget can handle it.
You should also be sure that your spa baby shower venue is large enough for the manicure/pedicure stations and massage tables in addition to the gift table, serving table and places for your guests to sit and chat while they enjoy their refreshments.


One way to save money would be to hire cosmetologists that can perform facials as well as do the nails of your guests rather than hiring nail technicians and massage therapists for each lady in attendance. A trained cosmetologist can (if asked) massage the hands and arms to the elbow and the feet and legs to the knee as well as the muscles of the neck and face. I seriously doubt that anyone will complain about getting a facial rather than getting to play baby shower games!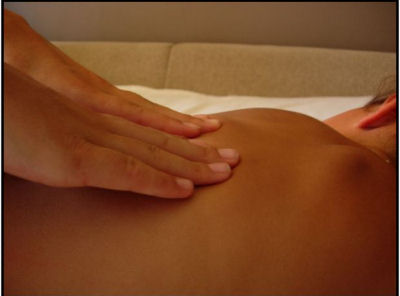 SPA Baby Shower Invitations
The shower invitation wording should indicate that you will be providing spa treatments and ask that the recipient RSVP by a certain date so that you will know how many technicians or massage therapists to have on hand.
Pampering SpaBaby Shower Gifts
New moms are often deprived of the spa days of their pre-motherhood days. Wouldn't it be lovely if each guest presented the guest of honor with gift certificates to have a massage or to have her nails done whenever she felt the need for a little ME time? Well, I certainly think so!
SPA Baby Shower Favors
Favors for a pampering baby shower theme will give you an opportunity to recoup some of the money spent on hiring professionals to perform the spa treatments. Baby shower favors that you can make include homemade sugar scrubs, bath bombs and bath salts. Fill a favor box with a scented votive candle (that cost less than a dollar $1) and a container of bath salts and a cute scoop for your guests to take home.
Pampering Party Pictures
This site has a lovely gallery of nursery pictures where moms can pick up beauty advice and I would appreciate your help in creating a collection of baby shower pictures! Please use the form that I have on this page to upload pictures of your manicure pedicure party to Unique Baby Gear Ideasand share your planning tips!