Fun Fall Baby Shower Decorations, Themes and Ideas
It's autumn and we have spectacular fall baby shower decorations, themes and invitations to share with you. There are so many fun ideas for ways to celebrate this special, colorful time of the year that are just as festive as the holidays that follow closely behind it. And the birth of a new baby makes the season even more festive. 


Hostesses in search of creative fall invitations for a party planned in the months of September, October or November can take advantage of the classic icons of autumn.

Cards that feature falling leaves, shocks of corn and frost on the pumpkin are easy to make yourself or to save time you can custom order and have them personalized with a short poem and all the details of your party.


Baby shower themes for fall are very flexible ranging from the very elegant event to a casual get-together. Here are a few examples.
Cooking the main entree on a fall baby shower menu can be as easy as stirring up a steaming pot of chili. For a couples shower, simple foods are always a wonderful idea as many men want the only the basics where their food is concerned. If you have plans for a formal fall shower, there are lots of fall themed shower decorations and foods that are tasteful, creative and best of all: cheap!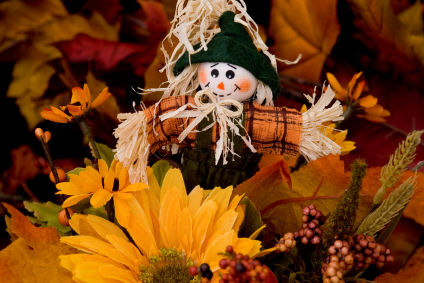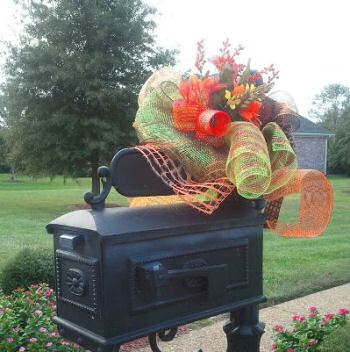 DECORATIONS FOR A CASUAL FALL BABY SHOWER THEME
Decorate your venue using the shades that are natural to the autumn season, brown, pumpkin orange, yellow and rusty red. Imagine rows of tables covered in country style tablecloths with runners of colorful leaves. If you need inspiration for designing your decorative shower centerpieces, look to the natural wonders of the season.


Depending on the crops raised in your area, sheaves of wheat, shocks of corn or fluffy white bolls of cotton can be used in arrangements filling salt glazed crocks or metal buckets. Fill in the gaps with pumpkins; miniature pumpkins for the tables and larger ones as floor decorations. Whether or not they are carved or plain is entirely up to you.

Ideas for Fall Baby Showers
Harvest season is a time to relax after a long summer of work whether you work on a farm or just in your flower garden so most fall themed baby showers are casual. This could be the reason that we see more men in attendance at showers planned for fall or perhaps the reason is that football themed showers are becoming more common?
Here are a few fall themed baby showers for your consideration:
Falling Leaves - Inexpensive decorations would be garlands of silk leaves in autumn colors with pumpkins and gourds as centerpieces.
Barn Dance - Bales of hay, red and white checkered tablecloths, chili and a bonfire set the tone for a perfect couples shower on a chilly fall night.
Halloween Baby Shower - Does a costume party with all of the ladies dressed as their favorite pregnant celebrity mom sound like a blast?
Thanksgiving Baby Shower - Save money by using your pumpkins left over from Halloween and cornstalks from a local farmer's field to create fetching displays at the entry to your venue. Decorate the tables with cornucopia centerpieces filled with fresh fruit or finger food.
Venues for a Fall Baby Shower
In many locations, the weather and the scenery are at their best in the fall. So long as you have a Plan B. in case of rain, why not let your guests enjoy the best that the season has to offer by having your party out of doors? If your shower will be a casual affair and is to be held indoors, bring elements of the season indoors with lots of natural decorations.
Subscribe to
Unique Baby Gear Ideas
baby blog that will keep you up to speed on both fall themed baby shower ideas, nursery ideas and gift recommendations for moms and babies.
Baby Shower Games for Fall
Set up the festivities to resemble a fall festival with unique areas to entertain the children as well as the adults. You could plan a progressive meal of sorts with different booths devoted to each portion of the menu. One booth could dispense the main course of the meal; another could house the punch bowl and other beverages and then have a special booth to showcase the beautifully decorated fall baby shower cake.
A cake in keeping with our fall theme might be decorated with cut outs of fall leaves, round marzipan pumpkins or other traditional motifs of the season. I would avoid floral decorations, other than bronze mums or other flowers that bloom in the fall. For a casual party, you may even want to cook pumpkin or pecan pies rather than a traditional shower cake.