BABY'S FIRST CHRISTMAS BABY SHOWER
by Kelli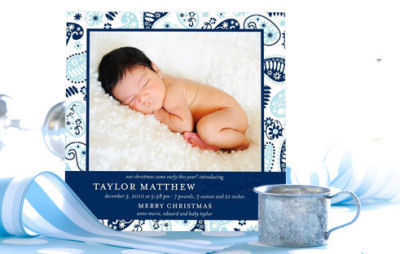 SEE MORE HERE
I am giving a baby's first christmas baby shower for a very close friend who gave birth while she and her husband who is in the military were located on the other side of the United. She was on bed rest during the last trimester of her pregnancy so she was unable to make the trip home for a baby shower before the baby was born.
Since the family will be coming home for the holidays, several of us who all went to school together for most of our lives decided we wanted to throw her a shower. We all put our heads together to decide whether we should just have a party or get-together of some kind with snacks since the baby was already a couple of months old. During the meeting, someone mentioned that our friend had not had been given a baby shower since she didn't know anybody where they were stationed but that she had all of the usual stuff that you need for an infant like bouncy seats, a layette, nursing equipment, car seats and nursery furniture. That's when we had the best baby shower idea ever! We are going to have a
Baby's First Christmas baby shower
!
We designed some really cute
Christmas baby shower invitations
, pooled our holiday decorations and have divided up the menu among each of the hostesses. In the invitation's wording we indicated that each guest bring a keepsake as a gift to the baby's first Christmas shower like a an ornament with Baby's 1st Christmas on it, a gift certificate for a Christmas portrait or a cute outfit that had Baby's 1st Christmas embroidered on it; you get the idea.
From the webmaster:
Wow, Kelli! Y'all came up with a great baby shower theme that suits the situation to a "T"! Please give my congratulations to the new mommy on the birth of her baby AND for being blessed with such thoughtful lifelong friends. I hope that you will drop back by and share some pictures of the baby shower and other details like what kind of food did you have. I would also be interested to hear what kind of Baby's 1st Christmas gifts the guests bring. This imaginative bunch is bound to dream up something really unique and unexpected!