Baby's Dream Generation Next Crib Instructions Manual and Parts List
by Baby Bed Owner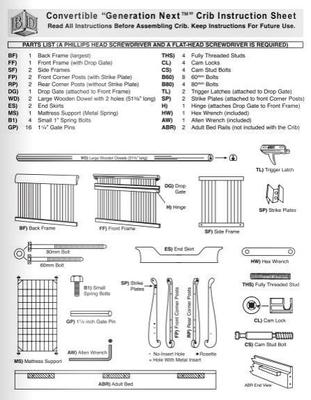 GXCCPNCN Baby's Dream Generation Next Crib Instructions Manual and Parts List
Where can I get a set of Baby's Dream Generation Next Crib instructions manual and parts list? I need the assembly instructions and the hardware list for the Model # GXCCPNCN Baby's Dream Crib.


The label on the crib indicates that the model number of the baby bed is GXCCPNCN with a CUT# of 4724-9.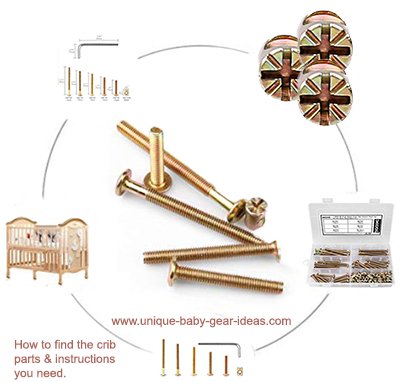 Go here to find
available parts for sale for a Baby's Dream cribs.
The Model GXCCPNCN Baby's Dream Crib is called the Generation Next crib.
Any help is appreciated!
If anyone has any suggestions where I might find the owner's manual and parts diagram for this crib, please contact me using the space below (and PLEASE include your contact information in case I need to get in touch with you!).
Unique Baby Gear Ideas
encourages our visitors to share a copy of their owner's manual for this Baby's Dream crib.