Inspirational Baby Girl Quotes for the Nursery
Baby girl quotes inspire moms of the future to be proud, strong and to never allow anything or anyone to dull their sparkle. Proverbs 31:25 speaks of a brave girl that is clothed in strength and dignity and laughs without fear of the future. I ask you; who would NOT want to be that girl and all parents have that wish for our beautiful daughters.
Moms and dads want their daughters to stand up for what they believe in, to be leaders of women AND men and to have the strength of character to handle whatever life throws at them while allowing their sparkling personality to be an inspiration to others.
But we also know that, as stated in the Bible verse found in Jeremiah 29:11, the Lord has special plans for our girls.
And that He has clothed her in strength and dignity.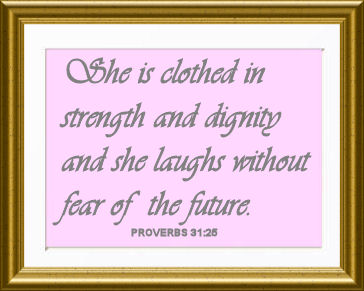 The key to keeping your cool under pressure is to never allow any THING or any ONE to dull your sparkle.
I want my daughters to always have a zest for life and not to allow circumstances or negative people to dull the sparkle in their eyes.
When I look at the face of my sleeping daughter, I feel so very blessed to be her parent. There are many baby girl sayings and quotes that come close to describing the way that I feel. I have used this sweet, little inspirational baby girl quote on some
baby shower invitations for a girl
that I made that were later framed to decorate the walls of the
baby girl's nursery
. They were beautiful if I do say so myself.
When she smiles I feel as if I'm in the presence of one of God's angels.
And I want to be close to my girls forever and for always.
A daughter is a little girl that will grow up and always be mommy's best friend in the whole, wide world.
My plans are to create some free printables so that visitors to
Unique Baby Gear Ideas
can download any of the
baby girl quotes
or sayings that inspire you, edit the colors to suit your nursery and use them to decorate, to personalize invitations or as you see fit.