Parts for a Vintage Jenny Lind Drop Side Crib
by Chip
(Baton Rouge, LA)
I am looking for parts for a vintage Jenny Lind drop side crib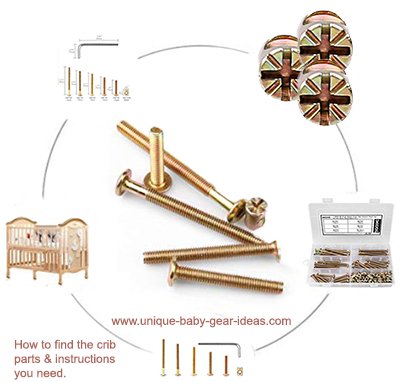 Go here to see
a wide variety of bolts that are available.
The crib we need bolts for is a Jenny Lind drop side crib from the 1950's.
If anyone has some of these metal bolts that they are not using that they might be willing to share or some suggestions as to a vendor that might have
Parts for a Vintage Jenny Lind Drop Side Crib for sale
, please contact me using the space below with your contact information in case I need to get in touch with you.
Unique Baby Gear Ideas
encourages our visitors to help Chip find the bolts he needs to safely assemble the baby's crib.