Parts for a Jenny Lind Drop Down Side Crib
by Anna
(Columbia SC)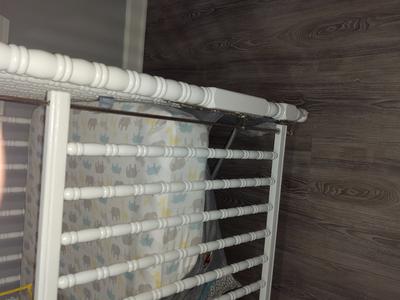 White Jenny Lind Drop Down Side Crib
I need parts for a Jenny Lind drop down side crib. I am aware that Jenny Lind drop side cribs are illegal, banned and unsafe to use but I am trying to restore one like the one in the picture above that my brother who has passed had to give as a present to my parents.

All of the parts were located in their attic and painted there are however some I have not found plus the drop bar.


I know this is a very old model because it was used for me and my twin sister in 1991.
parts available to repair and/or stabilize Jenny Lind baby cribs.
I do not have the owner's manual listing the part numbers for the crib or even remember if it was white originally but I do know that it was white when my brother was little.
Unique Baby Gear Ideas
would like to encourage our visitors to help Anna restore this Jenny Lind crib to give as a present to her parents.