Parts for a Crib Made by Hopkins Manufacturing Co
by Hopkins Crib Manufacturer
(Lake City PA)
Where do we go to buy parts for a crib made by Hopkins Manufacturing Co. and a copy of the owner's manual, assembly instructions or the parts diagram would be very helpful, too.

I was given a secondhand Hopkins baby crib and I can't find any contact information for the company that manufactured it.


I am trying to put the baby's bed together but it appears that there are a few missing parts since it does not appear stable even with my best efforts.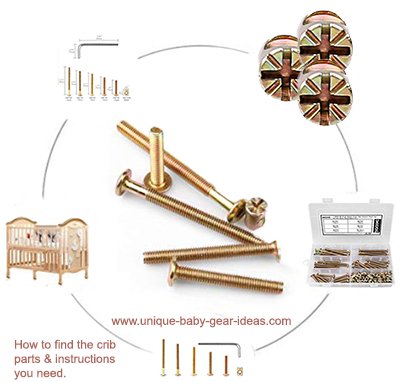 Go here to find any
parts that may be available for Hopkins Cribs.
I have looked for the phone number or email address for the company with no luck so far.
A diagram from the owner's manual would be very helpful but if someone could help me out with maybe some instructions or something it would be wonderful.
The only information I have on the crib's manufacturer is a label on it that says:
Hopkins MFG Co
121 E Railroad St
Lake city PA 16423
Serial#9977MAP971250.
Please respond with any information using the form below this want ad provided by
Unique Baby Gear Ideas
.