Make Your Own Baby Nursery Storage Systems Using Baskets, Boxes and Bins
by AKC
I have some ideas to share on how to make your own baby nursery storage systems using baskets, boxes and bins as containers as organization tools in the baby's room.



Cubbies make great organizers for baby's clothes and supplies for the first years as well as for later on when your little one is more independent. The spaces can hold toys and art supplies keeping them within easy reach of a toddler just learning to pick up after himself.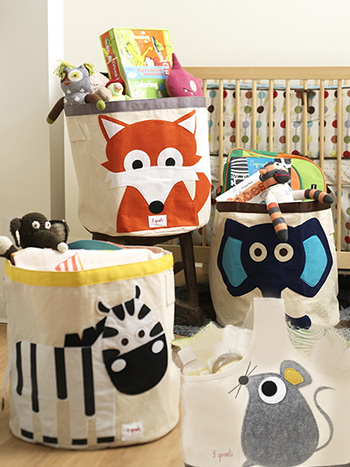 TIP: Fill a bin or tote bag
with baby bath supplies to give as a baby shower gift.



Decorated baskets make great
ideas for baby nursery storage solutions
for both baby boys and girls but we have more tips sent in by moms with a real knack for DIY. They offer solutions to the most common organizational issues in modern homes and small nurseries.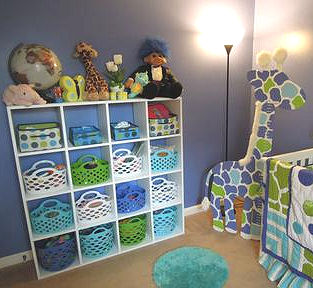 Homemade Baby Nursery Organizer
These bright green plastic bins are a perfect fit inside the baby's nursery armoire..and
SO
cheap!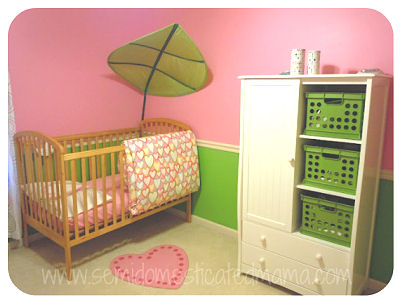 Pink and Green Nursery
Baby Nursery Storage Ideas
The monkey, bumble bee and owl bins offer creative storage solutions for baby's room.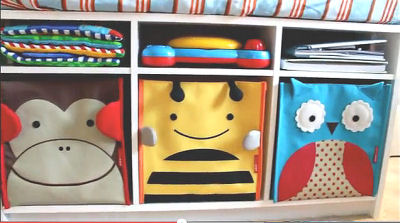 Baby Boy's Safari Animals Nursery Storage Bins
Some of the best values in baby storage containers can be found in the home office section of your local discount store.
When baby's clothes and toys outgrow the boxes; simply repurpose them for use in organizing documents or receipts.
Some parents prefer a special stand-alone storage rack for their containers.
This unit holds three fabric bins useful for holding toys, books or a baby girl's clothes.
These colorful the polka dot design of these fabric bins add a splash of color as well as a place to stash baby clothes near the changing table.
The bold colors of the polka dot fabric really stand out!
There are lots of bins that reflect the most popular nursery themes.
Some boxes are too cute to hide away in the baby's closet!
Woven baskets lined with burlap add a masculine touch.
Please share pictures of your favorite baby storage boxes, bins and baskets to inspire other moms.