Funny Good Sir I Believe I have Shat in My Pantaloons Baby Onesie Saying

The second on our list is a baby onesie saying "Good Sir, I believe I have shat in my pantaloons".  However rare it may be that it would be necessary for our little ones to inform us; it's still so funny. 

The thought of an infant actually being able to verbally notify us that his diaper is in need of a change makes me chuckle.
Can you imagine the laughter and looks of amazement if somehow we could make it look as if a baby was relaying this message?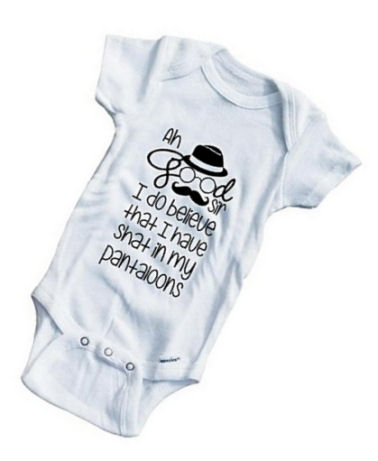 Get this one here
one piece infant bodysuits with hilarious sayings about needing a diaper change.
NEXT on our list
.
Visit
Unique Baby Gear Ideas
often to see cute sayings on baby onesies available.