Free Bird Stencil Patterns and Designs for Your Baby's Nursery Wall
On this page you will find free bird stencil patterns and designs for your baby's nursery wall, scrapbooking and crafts projects. The images can be reduced for crafts and enlarged to use as bird wall stencils. Use them for stenciling a border instead of buying wallpaper or to stencil some birds perched on the branches of a tree in a nursery wall mural or inside an ornate, painted cage on your sun porch.
I'm sure that you will come up with lots of ideas for ways to decorate your home with our feathered friends!







This design is ready to stencil a border on your walls, around the edges of a rug or directly onto the floor using any color paint you choose.
You could also remove all elements of the design keeping only the bird if you want.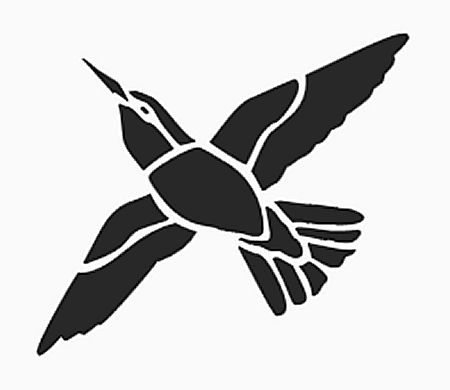 I'm not totally positive that this is a humming bird stencil pattern but if I can't tell nobody else can either. Use the right colors and possibly extend the beak a bit and you have a beautiful hummingbird.




I can see this free bird stencil painted in yellow and black as a chickadee with the branch in a pretty brown color.




This bird on a branch stencil with holly berries and leaves is perfect for a Christmas crafts project. Take away the holly and you have a bird stencil that can be used year round not just during the holidays.
Please make plans to visit Unique Baby Gear Ideas again soon to see the latest free bird stencils and bird theme nursery decorating projects.