Fun Elephant Theme Baby Shower Ideas for Boys and Girls
We have some elephant theme baby shower ideas including tips and decorating ideas that will delight the mom-to-be and make your party the talk of the town. We have the latest in elephant themed shower invitations to share with you as well as decorations that can be put to practical use when the party is over.




Go here to see more.
If the parents have chosen not to reveal or prefer not to learn what the baby's gender might be, unisex colors of lavender, green or yellow might be in order. There are some cute and colorful baby elephant graphic downloads that are free for personal use.
Elephant Baby Shower Invitations
You can make your own baby shower invitations with a short poem that you wrote yourself or perhaps a favorite quote to personalize them.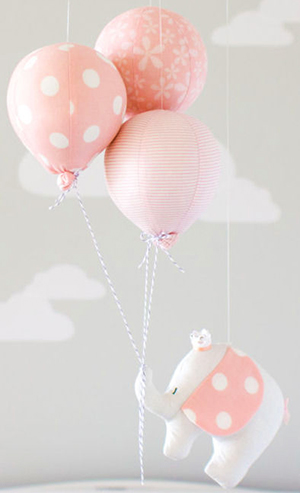 Homemade decorations like this adorable elephant mobile will dress up the venue and be a much appreciated gift that the guest of honor can take home to enjoy in the baby's room.
The first step in planning any baby shower is to put together a guest list so that you will have the number of people that will be attending. This information is important and something you must have before choosing a location for your baby shower, planning a menu or buying decorations. The number of guests will tell you the size of the venue that will need to be decorated and how large the cake should be.


Next comes baby elephant party plates and decorations. As a beginning and inspiration piece select a suitably designed elephant themed shower table centerpiece. If you have a suitable amount of funds, you may want to decorate far beyond serving table and seating areas with large, life size themed elephant party decorations. They whole thing about elephants is that they are big even the baby ones. Decorative elephant standups, figurines and posters will be some options to consider.
Will your elephant theme baby shower be cutesy elephants of the cartoon variety or is your friend into a more realistic, natural style of elephants? If the mom to be is a naturalist cute as pictures of baby elephants pose with umbrellas held tightly in their trunks, sun hats on their heads and a monkey perched smartly on top might not be an ideal approach to this baby elephant shower theme. Don't load up on party gear with Dumbo's picture on it if your friend's an African safari nut!
If your pregnant friend has selected a baby elephant design baby bedding set and designed an elephant baby nursery theme take your clues for what sort of elephant theme baby shower invitations, elephant party ideas, decorations and favors is preferable. Just because there's a collection of elephant figurines in a glass front display case doesn't mean that the room has to be designed around elephants and baby elephants alone.
There might be a set of Curious George crib bedding that will be excellent company for the baby elephants or any number of African Safari motifs on the nursery walls. Then again there might be zebra print baby bedding and other natural animal prints. It would be possible to go an endangered species route with penguins, baby pandas or even kangaroos which could become endangered if they keep hunting them! To make it simple, make it your business to check out the nursery for colors and baby shower ideas before you pick out baby elephant baby shower decorations.
After the party is over, please come back to visit Unique Baby Gear Ideas and share your pictures. Please mention our website to your friends that are planning a baby shower or a nursery.