Child Craft Baby Bed Replacement Parts
by Sheila D
(Texas)
Can anyone help me find these Child Craft baby bed replacement parts? The parts I need are:


Two (2) stabilizer bars
Four (4) crib rods
The parts are needed to assemble a Child Craft crib that was manufactured in 1992 that is to be placed in a local museum.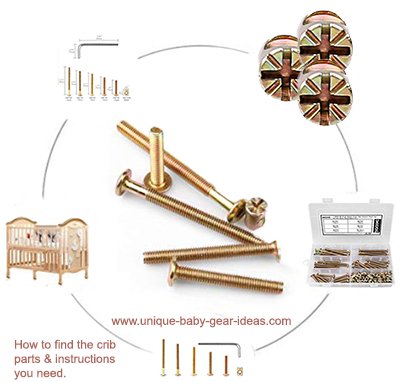 Go here to see
parts available for a 1992 Childcraft crib and more.
Any suggestions on where to find Childcraft baby crib parts would be most appreciated.
Unique Baby Gear Ideas
encourages our visitors to share their resources for Childcraft baby crib replacement parts.