Baby's Dream Eternity Crib Instructions
by Kim
(Weaverville, NC North Carolina USA)
Baby's Dream Crib Assembly Instructions Manual with Parts Diagram
Could someone please send me a copy of Baby's Dream Eternity Crib Instructions Cut #P.O. 3203/1?

The time to get the baby's nursery decorated and furnished is here and I need help to assemble the crib properly.


Does anyone have a copy they can share or does anyone know how to reach Baby's Dream customer service department to request one?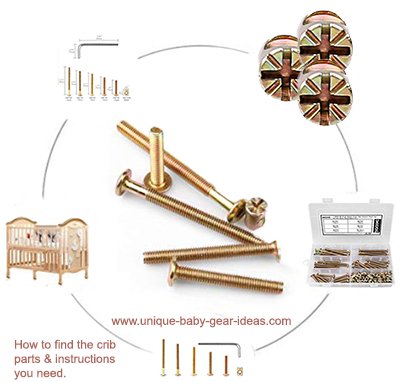 Go here to see
if copies of Baby's Dream crib assembly manual and parts are available.
If anyone has any suggestions for a resource that provides Baby's Dream crib instructions, please contact me using the space below (and PLEASE include your contact information in case I need to get in touch with you!).
Unique Baby Gear Ideas
encourages our visitors to share their Eternity crib instructions with Kim.