Baby Scrapbook Ideas with Video Tutorial to Help You Make a DIY Baby Memory Book
A baby scrapbook or what some refer to as a memory book is a thoughtful gift filled with treasures of a child's lifetime. When your child is small, you will be in charge of filling the pages with special memories. The hands of the clock will fly and in the blink of an eye, your tiny newborn will be a grown man or woman. Memories of the all too short time with your infant will become all the more valuable and you will be so very glad that you took the time to preserve those precious keepsakes of the past.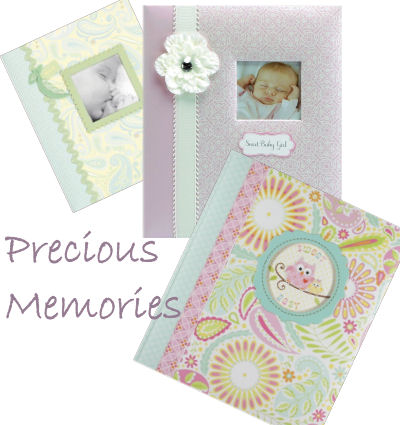 Go Here to See More

We have tips for making your a DIY baby memory book as well as features to consider when buying one for a friend as a gift. The key to successful baby keepsake scrapbooks comes down to ideas and supplies. You need ideas for what to put on the pages of the scrapbook and quality materials. Don't settle for cheap scrapbook supplies that won't stand the test of time.



The book itself should be the best that you can afford. Do your homework and comparison shop online at a scrapbook store that specializes in scrapbooking supplies. Watch for scrapbook sales and seasonal promotions. You might get lucky and find a scrapbook featured on a closeout sale simply because the theme has lost its popularity and is no long considered stylish or because the design has been discontinued. Take care in buying a themed book for the same reasons. A pirate themed baby memory book that seemed so cute when the child is just one year old might be seen as somewhat embarrassing in the future. Consider skipping the kiddy themes for a classic design that is in keeping with your friend's nursery colors or that has been monogrammed with baby's name or initials.
And just as important as style and appearance is durability. Inspect the binding and determine if the book is bound in such a way that it will protect and preserve your hard work for many, many years to come.
BABY SCRAPBOOK PAGES
Next to the binding and cover, the pages are of utmost importance. The pages of the book should be much more substantial than those in an ordinary notebook. Ideal scrapbook pages should be archival quality and strong enough to be thumbed through by many generations without fraying. They need to be heavy enough to hold all of the newspaper clippings, birthday cards and photographs without tearing or collapsing.
WHAT KIND OF INK TO USE IN YOUR BABY SCRAPBOOKS
Many of the memories that are included in your scrapbook will be handwritten. Mom and dad will probably be the primary authors of these memoirs, so it would be nice to have a special pen to keep the look and feel of the pages similar in color even if the handwriting will vary. If you keep your baby scrapbook in a baby time capsule or special memory box, keep a pen filled with archival ink saved for this purpose close. Archival ink will be less likely to run, fade or to eat away at the fiber in the scrapbook's pages.
IDEAS
Here are some baby scrapbook ideas to get you started:
Newspapers or magazines from the day of your baby's birth
Pictures of cars or other means of transportation of the day – a picture of the car that brought baby home will be especially interesting
Fashion photos – what's considered haute couture of today will be the belly laugh of tomorrow
Pictures of the most popular hairstyles
A lock of baby's hair from the first haircut
Pictures of baby's ultrasound
A picture of mommy's tummy with measurements
Those are just a few ideas for what to put in a baby's scrapbook that might be interesting to your child in a few decades. Girls will be more interested in the fashion news that you put in their baby scrapbook while boys might be more intrigued by the vintage cars, trucks or motorcycles. Your baby scrapbook will be a one of a kind wonder, just be sure to take steps to insure that it stays safe and dry so that future generations can enjoy your work.
For more ideas on how to create and personalize baby keepsake albums and gear return to Unique Baby Gear Ideas.