1990 Stork Craft Crib Parts
by Wilma
I need the following 1990 Stork Craft crib parts. The model number is #717878 and the date of manufacture - 05/06/91.


The parts for a Stork Craft 1990 Playskool Crib and Cradle that I want to buy are the wheels and the associated hardware.


I believe that the name of the crib is the Storkcraft Wilma.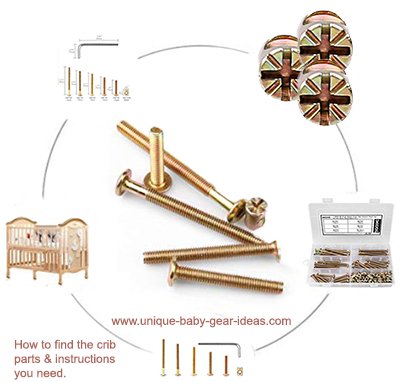 Go here to find available
hardware for a Storkcraft Wilma crib and cradle.
The Storkcraft crib part number for the wheels and hardware is #20405-018.
If anyone has any suggestions where I might purchase or locate these items, please send the information to me in a message using the space below including your own contact information should I need to get in touch with you or you can call me at the number I have listed below.
Unique Baby Gear Ideas
encourages our visitors to share their resources for replacement crib casters, wheels and writing reviews of Storkcraft cribs manufactured currently as well as in past years to make parents aware of any problems that are associated with different models.
Wilma 317-92six-3209