Where to Buy Missing Screws for a 4 in 1 Crib
Does anyone know where to buy missing screws for a 4 in 1 Crib? I just purchased this 4 in 1 convertible baby crib used but in new condition.

I got a great deal on the crib but the problem is that it did not come with the screws or assembly instructions manual.


Can someone please help so that I can get the baby's crib assembled?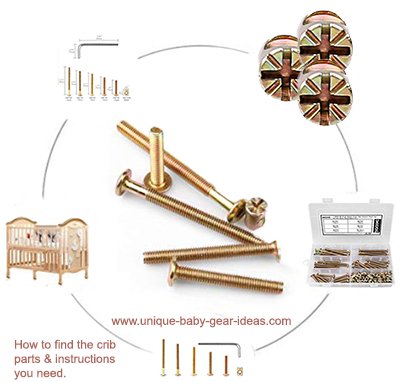 Go here to see
kits with screws, bolts, and springs that may be used as replacements for missing 4 in 1 crib hardware.
Unique Baby Gear Ideas
encourages our visitors to share any spare screws and copies of their crib assembly manuals with Bianca.