What Young American 4 in 1 Baby Crib Parts
by Renia
(CA)
What Young American 4 in 1 baby crib parts do I need for assembly? All of mine and the manual are missing.

We are wondering if there is there a way to see a diagram indicating what screws and bolts are needed to correctly assemble the baby's bed.


All of the hardware for our Young American convertible crib have been misplaced.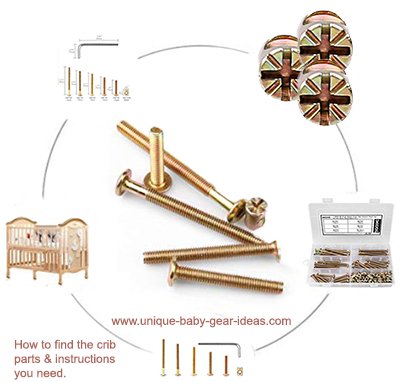 Go here to see
hardware kits to assist in crib assembly.
If anyone has a list or the owner's manual for this crib, please share!
If anyone has the actual parts that are no longer needed and are willing to share them, please contact me using the space below (including your contact information should I need to get in touch with you!).
Unique Baby Gear Ideas
encourages our visitors to share a scan of the parts diagram included in the Young American convertible crib assembly instructions manual.