WANTED Delta Luv Crib Rail
by Randi B
(swarthmore, PA USA)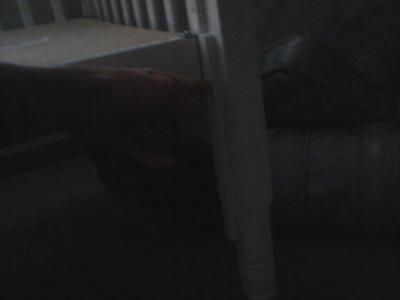 Delta Luv Crib Guide Rail
WANTED Delta Luv Crib Rail! I am looking for a guide bar for the Delta Luv Crib lower rail. Here is the information on the only label that I found on the bed:

Order # S-23198 / Model # 4340-1

The replacement part that I want to obtain is a white, lower guide bar for a Delta Luv Crib.


The part that I need is the one that screws onto the side front lower part of the baby crib that makes the gate go up and down.
Go here to see pieces that can be ordered to replace
missing or broken Delta Luv parts and more.
If anyone has any suggestions for a resource that carries Delta Luv Crib Parts can you please contact me using the space below (and PLEASE include your contact information in case I need to get in touch with you!). Thanks for any help in finding this crib replacement part. Randi Brattelli.
Unique Baby Gear Ideas
encourages our visitors to share their resources for the part that this dad needs for his baby's bed, alert us to crib recalls and to consider writing reviews of their cribs to make our little community of expectant parents aware of any problems that are associated with different models and brands.