Simmons Little Folks Crib Replacement Parts
by Joelle
(Knoxville, TN)
I need some Simmons Little Folks Crib Replacement Parts in order to assemble Simmons Little Folks crib model number 1762-97-160. This baby bed is about thirteen (13) years old and I am missing some of the metal crib parts.


Does anyone know where I can find a store that is a provider where I can buy replacement parts for Simmons' baby furniture?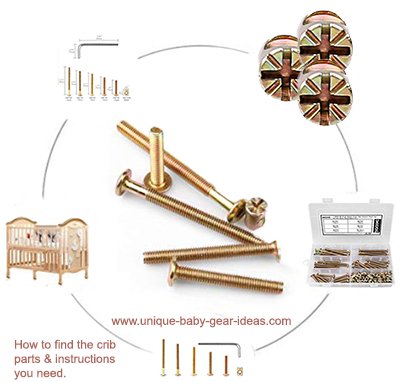 Go here to see which metal rails and rods
are in stock for Simmons Little Folks baby cribs.
Or if anyone has a resource or contact information for the metal parts that I am looking for, could you please post them here on
Unique Baby Gear Ideas
so that the the information will be emailed to me?
Thank you!