Savannah Tori 4 in 1 Crib Hardware and Instructions Manual
by Sheryl H
(temple Ga)
I need to know where to buy replacements for our Savannah Tori 4 in 1 crib hardware. To put the Savanna Tori crib together I will also need some suggestions as to where I might find a copy of the instructions manual.

If I am unable to find a complete replacement parts kit, I will need to refer to the parts diagram page to complete an order.


Does anyone have the contact number for the company that manufactured the Savannah Tori convertible crib?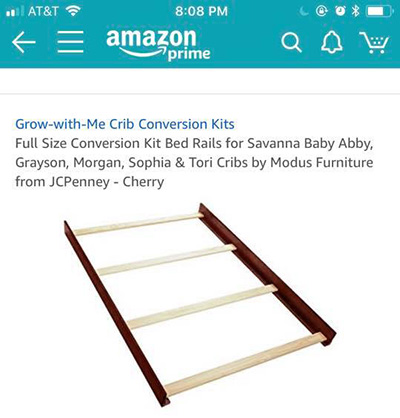 Go here to see
conversion rails and parts for Savanna cribs.
If anyone has contact information for the Savanna furniture company, please post it below.
Unique Baby Gear Ideas
encourages our visitors to share any information they may have regarding the parts and assembly of the Savannah Tori convertible crib.