Replacement Parts for a Europa Empire Lifestyle Crib
by Heather
(Coppell, TX)
I threw away the nuts and bolts to assemble our baby's Empire Lifestyle Crib 370115017 that we disassembled about 3 1/2 years ago completely by accident!

Are these parts pretty standard for all cribs? If not, could someone please tell me how can I find replacement parts for a Europa Empire Lifestyle Crib Model 370115017 using the space below (and PLEASE include your contact information in case I need to get in touch with you!).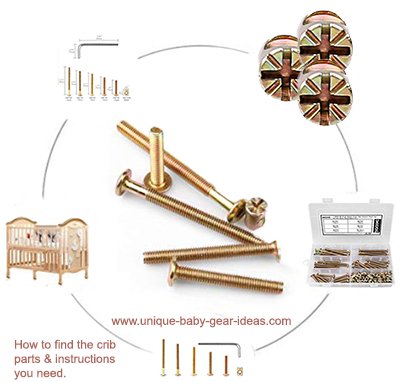 Go here to see what
parts are available and for sale for a Europa Empire Lifestyle baby crib.
Unique Baby Gear Ideas
encourages our visitors to share their resources for Europa crib parts, alert us to crib recalls and to visit us again to post reviews of their cribs to make our community of expectant parents aware of any problems that are associated with various styles, models and brands.